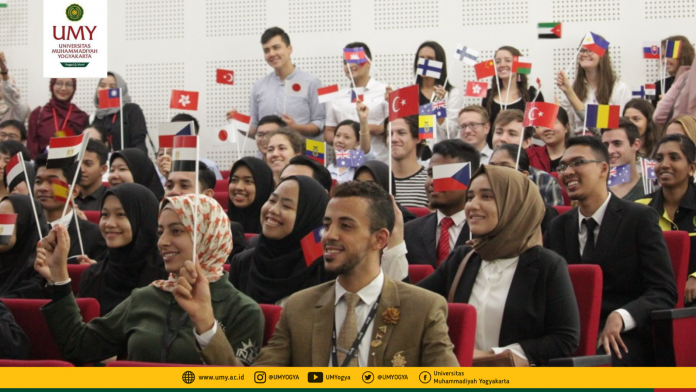 Universitas Muhammadiyah Yogyakarta (UMY) continues to prove its 'Young and Global' creed in the midst of the Covid-19 pandemic by achieving various international-scale achievements. Based on data from QS World University Rankings: Asia 2022, UMY is among the 451-500 category of the best universities in Asia and its ranking score has increased by 5%, QS World University Rankings is a reputable international institution that ranks universities around the world.
Established no less than 40 years ago, UMY was able to increase its achievements at the international level, especially in the field of research and publications. The Rector of UMY, Dr. Ir. Gunawan Budiyanto, MP., IPM., emphasized that UMY's achievement in the QS World University Rankings: Asia 2022 is in accordance with UMY's milestones as a Research Excellence University in 2020-2025.
"UMY continues to be committed and strives to strengthen research collaborations at home and abroad to achieve university excellence and create world-class innovations," he said.
Dr Mega Hidayati, S.Ag., SS, MA, Head of Organizational Development, UMY Planning and Development Agency said that the rise in UMY's score was in the aspects of the International Research Network, International Faculty, Inbound Exchange, and Outbound Exchange.
"This year UMY managed to increase its score by 5% compared to last year," she explained.
During the pandemic, UMY held blended learning, which is a combination of online and offline lectures. Currently, there are 180 foreign professors who teach at UMY from various foreign partner universities.
UMY also facilitates student mobility at the international level so that number increases from year to year. This year, nearly 1000 international level mobility activities had been carried out including inbound and outbound exchanges. Foreign students studying at UMY come from 31 countries in Asia, Europe, Africa, America and Australia, while UMY students participate in student exchange programs at partner universities from 20 countries around the world.
Another achievement of UMY at the international level is that more than 40% of scientific publications in reputable journals in the last 5 years are also the result of collaboration with foreign partners.
"This increase occurred because UMY was optimizing online activities amidst the ongoing impact of the Covid-19 pandemic. Until now, requests for cooperation from foreign universities continue to grow," explained Mega.