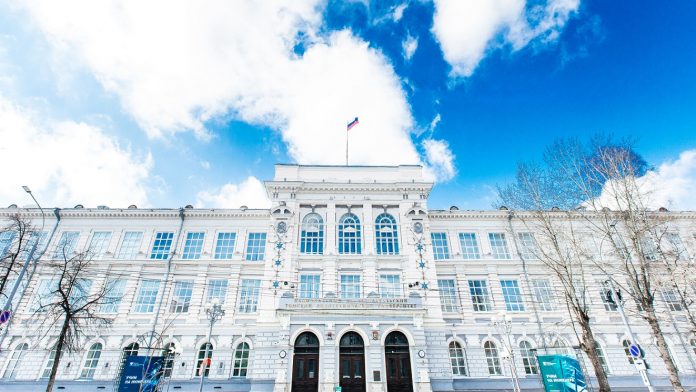 Experts of Tomsk Polytechnic University have presented to the participants of the ENTER project co-funded by the Erasmus + Programme of the European Union trial's results of a new iPET-1 professional development programme for engineering educators. The meeting was held at Vyatka State University located in Kirov.
The system for pedagogical training is the main objective of the ENTER project aiming at forming the next generation of educators in engineering, technology and technical sciences using modular classes.
The project proposes a hierarchy of three structured educational programmes meeting the requirements of the European Qualifications Framework for Lifelong Learning: iPET-1 Short-Focused (e.g. 2 ECTS), "Qualification Development" Certificate; iPET-2 Professional Retraining (e.g. 8 ECTS), Diploma "Higher Education Teacher" and iPET-3 International Recognized (e.g. 20 ECTS), a full programme leading to international accreditation as "Engineering Educator".
"In the project, TPU is in charge of a work package for designing professional development programmes. Within the ENTER Consortium jointly with colleagues, we were able to design multi-level modular programmes mastering which attendees will receive an international Professional Retraining Certificate and further will be able to submit an application for a European Professional Certification," Olga Ponomareva, Associate Professor of the TPU Research Center for Management and Technologies in Higher Education, explains.
The TPU experts presented the trial's results of the iPET-1 programme at the university. This programme is aimed at developing pedagogical competences and skills of innovations in engineering pedagogy, time management and effective communication. In total, 19 educators of TPU took part in the trial. Moreover, the TPU educators presented a summary analysis of the trial's results of the iPET programmes at all partner universities of the Consortium.
"The participants of the ENTER project highly accessed the implementation level of iPET-1 at TPU and became interested in a class procedure on time management that is held by Alyona Khaperskaya," Olga Ponomareva adds.
Within the meeting in Kirov, there was concluded a framework agreement on creating the ENTER network. This agreement will allow expanding the activity on implementation of the pedagogical training and creating the accreditation system of professional development and certification programmes for engineering educators in the ENTER catalogue.
Since autumn 2021, TPU is intending to launch the iPET-1, iPET-2, iPET-3 professional development and retraining programmes. University educators can complete training for these programmes for free.  Then, in spring 2022, there will be held an international accreditation of the iPET programmes at TPU. The attendees who successfully complete the training will obtain an international certificate as an engineering educators.