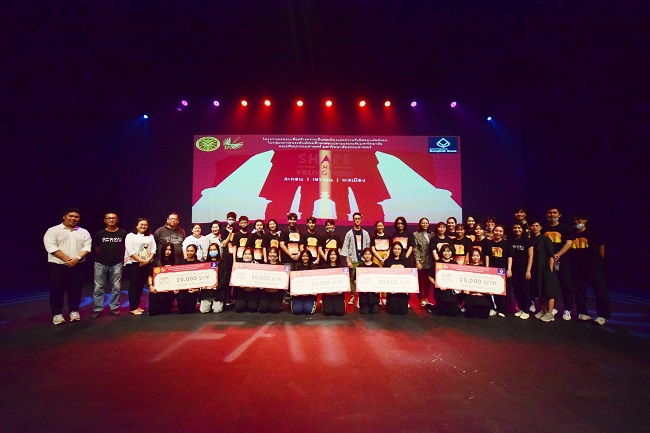 The Faculty of Fine and Applied Arts, Department of Drama, Thammasat University, opened a theatre workshop to stimulate involvement and social responsibility among high school youths.
The Department of Drama decided to organize "Theatre Workshop to Build Citizenship and Social Responsibility in High School Youths" for high school students from five schools to produce a drama about citizenship and social responsibility.
However, due to the spread of COVID-19, the workshop changed from theatre performance to video performance. The attending schools are Joseph Upatham School, Nakhon Pathom, Streesmutprakan School, Suankularb Wittayalai Nonthaburi School, Nawamintharachinuthit Horwang Nonthaburi School, and Santirat Witthayalai School, Bangkok.
The workshop was very successful considering that the students not only learned the drama production process but also learned to listen to other people's opinions and become more considerate.
Their works portray various social issues such as social inequality in school, economic inequality among students, and sexual harassment. These issues are what students have encountered in their real life.
Their work will be portrayed on online social media and presented with the others of the faculty's work under the "Shape the Young Mind" project.