On April 23, the official launch of an exciting new Dual Doctoral Degree Program, which offers an international perspective on policy studies in education, was marked by an online MOU-signing ceremony.
Hong Kong's Lingnan University and Taiwan's National Chengchi University (NCCU), Asia's leading universities in the provision of research training with international and comparative perspectives, are collaborating on this dual doctorate.
A limited number of students from each institution will be accepted onto the program each academic year, starting from this September. In the course of their studies, these students will have the opportunity to experience different learning environments and cultures. On graduation, they will be awarded a Doctor of Policy Studies degree from Lingnan and a PhD of Education Policy/Administration from NCCU.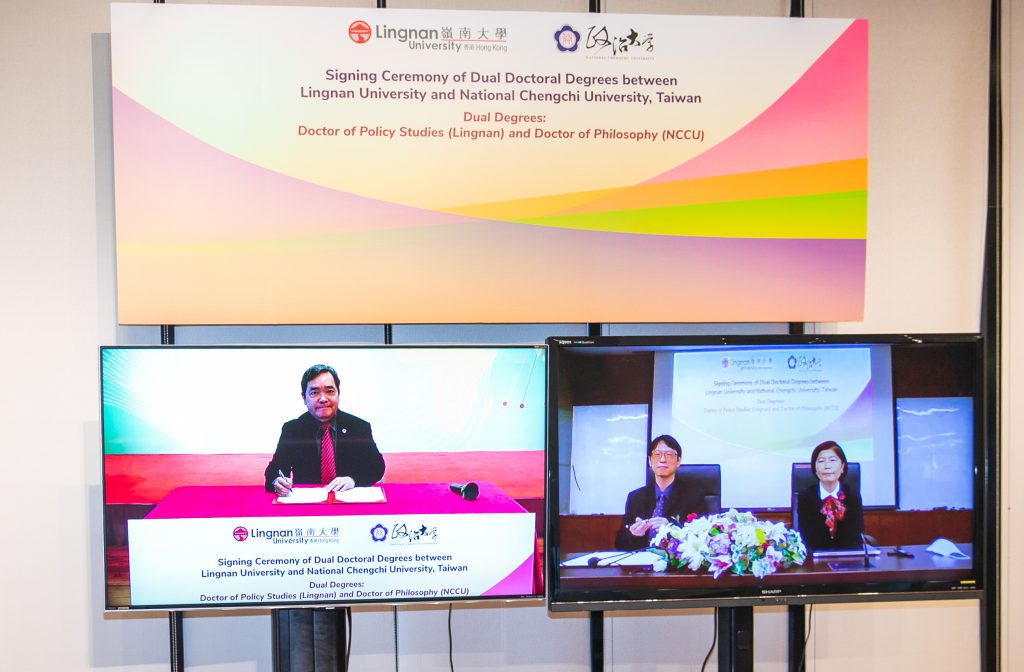 The signing of the MOU was a featured event within the Symposium on Internationalization and Quality Management in Higher Education 2020. The symposium, held online due to the current COVID-19 pandemic, was supported by the Asia Pacific Higher Education Research Partnership and the Alliance of Asian Liberal Arts Universities.
Putting pen to paper on behalf of Lingnan, Professor Joshua Mok Ka-ho, the university's Vice-President and its Dean of School of Graduate Studies, also highlighted the alignment between the goals of the new dual doctorate and the ethos of his own institution.
"Lingnan cares about teaching because we care for learning," he said. "Research also holds an equally important place in our DNA." In this research work, he added, Lingnan strives for impact with care.
Representing NCCU were Professor Chao-Yu Guo and Prof Yung-Chi Hou, the Taiwan university's Dean and Associate Dean of College of Education, respectively.
Lingnan's Doctorate in Policy Studies is the first of its kind in Hong Kong and boasts strong experiential learning elements which include field visits, and academic workshops and seminars. Participants can expect to visit some of Lingnan's partner institutions in the UK, notably the University of Bath and the University of Oxford. The program can be pursued in a variety of modes and is particularly suitable for professionals with experience in public administration, the education sector, non-governmental organizations, and think tanks.
NCCU's PhD program aims to provide professional training for personnel in the fields of educational administration and policy planning. By integrating knowledge from various domains with training in advanced social science research methods, students are able to engage with research theory, and topic discussions, around higher academic learning and advanced applications.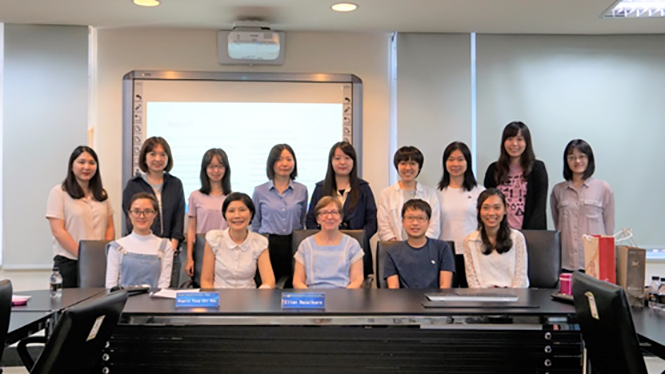 Founded in 1927, NCCU has developed into a highly respected liberal arts university renowned for humanities studies. Among NCCU's famous alumni are: educators Hu Hung-lik and King Yeo-chi; politician Han Kuo-yu; former Taiwan First Lady Chow Mei-ching, tech entrepreneur Chiang Fong-nien, media magnate Ip Yut-kin; and, singers Wong Hing-Ping and Lin Yi-chen. Literary giant Cha Leung-yung also studied at the former NCCU in Chongqing.
The university's College of Education was established in 2002 to develop the nation's educators, academic leaders, and researchers. It was ranked in the top 150 in the educational field in the 2019 QS world rankings.