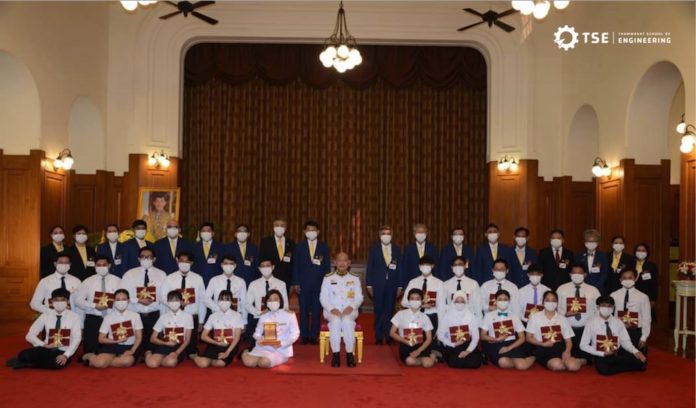 Two students from Thammasat University have won the best Engineering Handbook Award from the Engineering Institute of Thailand under H.M. the King's patronage(EIT.
Mr Nitithorn Hengpakdee, the fourth-year student from TEP-TEPE, Faculty of Engineering, and Mr Metas Tanonwong, School of Information, Computer and Communication Technology, Sirindhorn International Institute of Technology (SIIT), Thammasat University received the royal honour plaques for their achievement.
H.M. King Maha Vajiralongkorn graciously ordered Mr Kasem Wattanachai, Privy Councilor, to be his representative to welcome the board of committee of the Engineering Institute of Thailand Under H.M. The King's Patronage (EIT) and grant the royal best education award to 44 Engineering students who have achieved the outstanding academic success.
The venue for receiving the awards was the Sahathai Samakom Pavilion, Grand Palace.