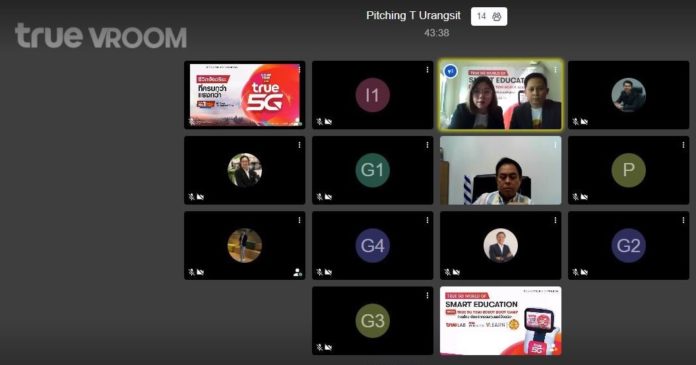 Mr Prapanpong Pianchan, the second-year student from Computer Science, Faculty of Science and Technology, Thammasat University, Lampang Campus, the owner of "Introrest : Your Guide to Products and Services", has won the 1st prize from "True 5G Word of Smart Education with Temi Robot Bootcamp" competition held by True Corporation Public Company Limited. The competition was held virtually via true VROOM on 29 January 2021.
The winner received 20,000 Baht as prize money and will be a representative of Thammasat University to join the competition at the national level on 30 April 2021.
The program aims to encourage students to develop their innovative ideas from Temi robots that can be practically used for business sectors via True5G. The case study for this competition was a business case from the shopping malls in Future Park and Zpell.