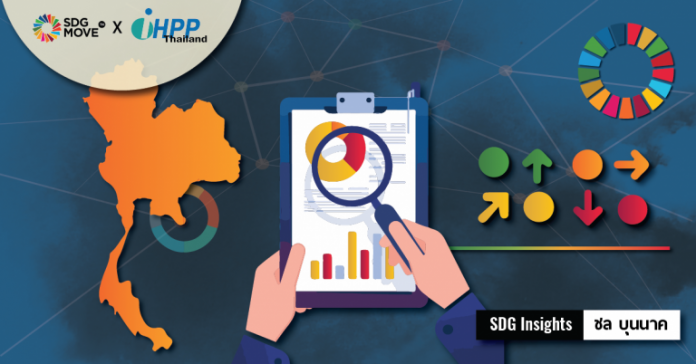 Following the release of Sustainable Development Report 2021 and the SDG Index 2021 by  Sustainable Development Solutions Network (SDSN), SDSN Thailand in collaboration with SDG Move and the Faculty of Economics of Thammasat University created a press release and published preliminary information about the status of Thailand in the SDG Index 2021 to accompany the launching of the aforementioned report.
The key challenges of Thailand as revealed by the SDG Index 2021 continue to be the issues of inequality and justice, natural resources and environment, and good governance, rights and freedoms.
Most of these issues are deteriorating or are still difficult to develop. It is, therefore, likely impossible to continue to steer Thailand toward only a "quick win" in sustainable development. Instead, we have to find a sustainable way to manage the "hard-to-win" problems, and they need to be systematically changed to the foundational level.
The full details can be accessed here.