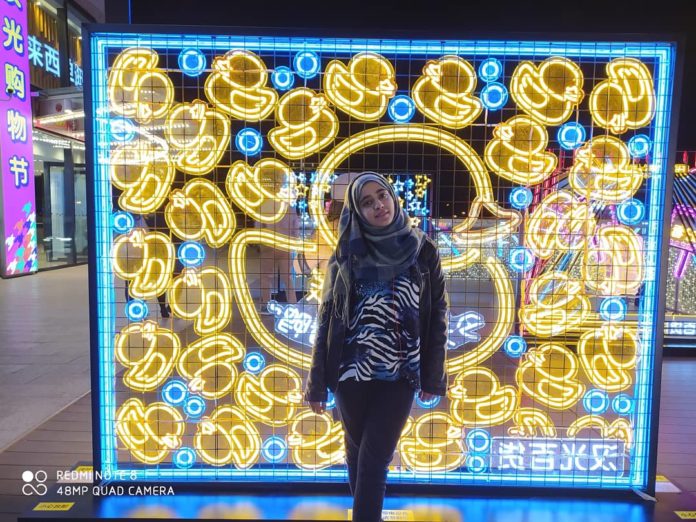 China has become a popular destination for international students to study because it is a global leader in technology, manufacturing, and economy, and its welcoming gesture for cooperating with most countries.
Many Chinese companies have established offices in overseas locations and in need of hiring graduates who have studied in China, therefore a growing trend of young people interested in coming to China to study has shown.
Fazila Jalil, from Lahore, Pakistan, is one of the international students on full scholarship by China Scholarship Council, studying in the School of Economics and Management, Beijing Jiaotong University.
"It is true that in the world, China is a sign of ambition, hard work, and achievement. Links between Pakistan and China over the years prove that China is an excellent opportunity for Pakistani students for developing their interest and skills," Fazila says.
Fazila enrolled in Master of Logistics Engineering, one of the English-taught programs offered in BJTU. Logistics engineering is a field of engineering between technology and management that is closely linked to transport and traffic engineering, management science and engineering, industrial engineering, computer technology, etc.
Being the top major of logistics management in the country, faculty members of Logistics Management of the School of Economics and Management, BJTU, work closely with the logistics industry to keep the program with the most relevant topics in the world.
Beijing Jiaotong University is one of the top national key universities in China with a focus on railway transportation, and graduates of BJTU are widely employed in the transportation and logistics industry in China and worldwide.
Studying in China has built Fazila's confidence for pursuing career in the fast-growing logistics industry.
"I am convinced that China is the best place for studying engineering, trade, economics, and social exchange for Pakistani students," she concludes.