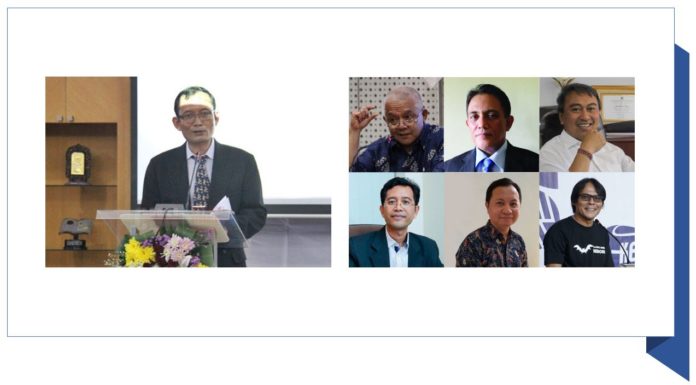 Six lecturers from Institut Teknologi Sepuluh Nopember (ITS) have been selected to be new members of the Engineering Science Commission (Akademi Ilmu Rekayasa/AIR), Indonesian Academy of Sciences (Akademi Ilmu Pengetahuan Indonesia/AIPI).
They are Professor Ir. Priyo Suprobo, Professor Ir. Eko Budi Djatmiko, Professsor Dr. Ketut Buda Artana, Professor Ir. I Nyoman Pujawan, Professor Dr. Ir. Gamantyo Hendrantoro., and Dr. Muhammad Nur Yuniarto S.T.
AIPI is a scientific institution that has the authority to provide opinions, suggestions, and considerations on science and technology to the government and society. AIPI is known as an independent institution that brings together Indonesian leading scientists.
Professor Ir. I Ketut Aria Pria Utama, or familiarly called Professor IKAP, was the first ITS lecturer to get selected as a member of AIPI in 2015. Five years later since his inauguration, six more ITS lecturers followed his journey as new members of AIR-AIPI.
Prof. IKAP said, "To be selected as a member of AIR-AIPI is not easy. This is because AIPI does not only seek scientists with dozens of research journals, they also look for scientific figures whose work plays a role in the development of Indonesia's human resources. This achievement once again proves that ITS's role in the world of engineering is being  recognized."