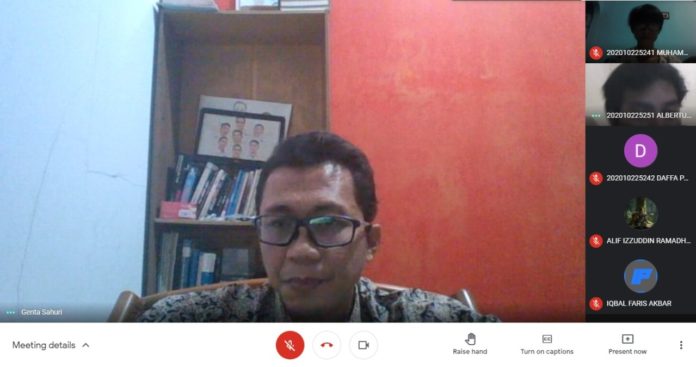 President University (PresUniv) and Universitas Bhayangkara Jakarta Raya (Ubhara Jaya) have collaborated since the end of 2020. As the form of implementation of the collaboration,  both universities have partnered to deliver a joint course on the Database System. This class is open to all PresUniv and Ubhara Jaya students.
The first joint class started on 3 March and was followed for more than eight weeks. The learning system is held online and can be accessed through the PresUniv eCampus and Spada Dikti's Learning Management System (LMS), because the implementation of this joint online lecture has also been supported by the Directorate General of Higher Education, Ministry of Education and Culture. T
Ronny Juwono, Head of Information System Study Program, PresUniv, hopes that the cooperation will not stop in the current semester. "Hopefully it can continue in the next semesters with more courses being offered," he said.