Rapid mangrove loss rates have prompted the urgent implementation of conservation and restoration programs. Currently, restoration efforts have high failure rates (mainly because they only consider intensive planting of mangrove seedlings, often in monocultures and low-lying tidal flats. In many cases, this approach must pay more attention to measuring ecosystem habitat functionality and adaptive management.
A study from the Center of Excellence for Mangrove Universitas Sumatera Utara (CoE for Mangrove USU) recently reported that macrozoobenthic community assemblage is a key indicator for mangrove restoration success. The idea behind this new study, led by Prof. Mohammad Basyuni of Universitas Sumatera Utara and Dr. Alejandra G. Vovides of the University of Glasgow and published in the journal Restoration Ecology (https://doi.org/10.1111/rec.13614), was simple. The recognition of the high value of mangrove forests and the wide array of ecosystem services they provide has motivated investment in worldwide restoration efforts. However, current metrics of functional restoration (other than seedling survival rates and plant community composition) are often not readily available for local community managers, highlighting an urgency to identify easy-to-measure indicators to assess the functionality of restored mangroves.
The macrozoobenthic community could be such a practical indicator, as macrozoobenthic communities are sensitive to changes in their environment and can be surveyed easily within local managing programs.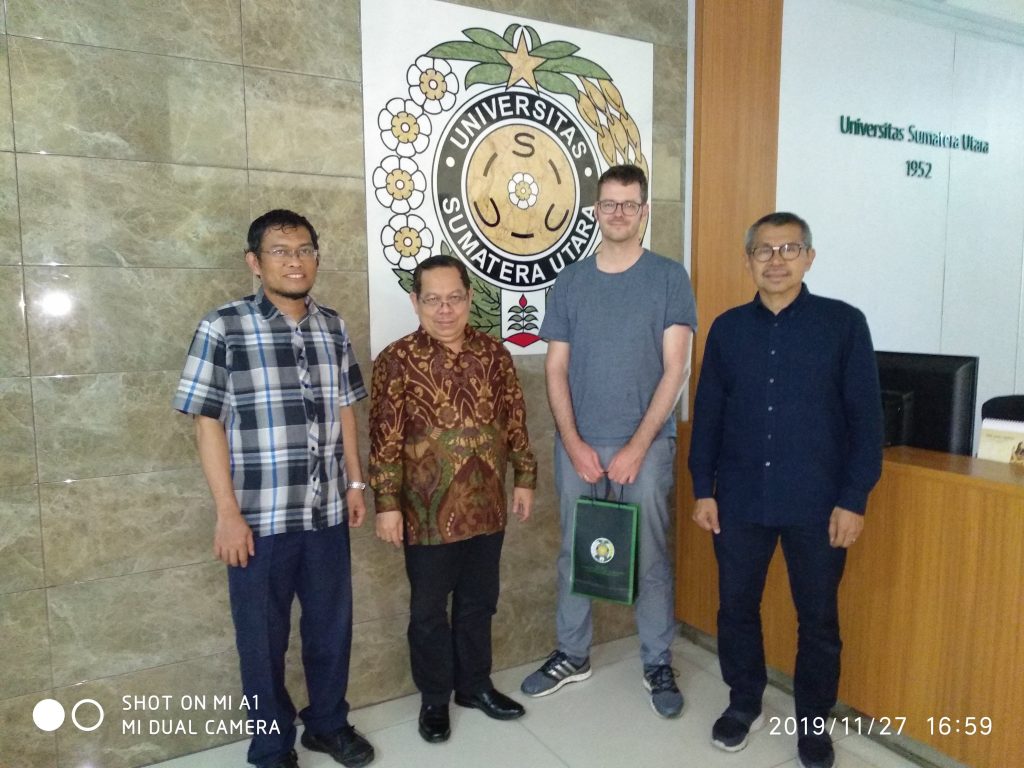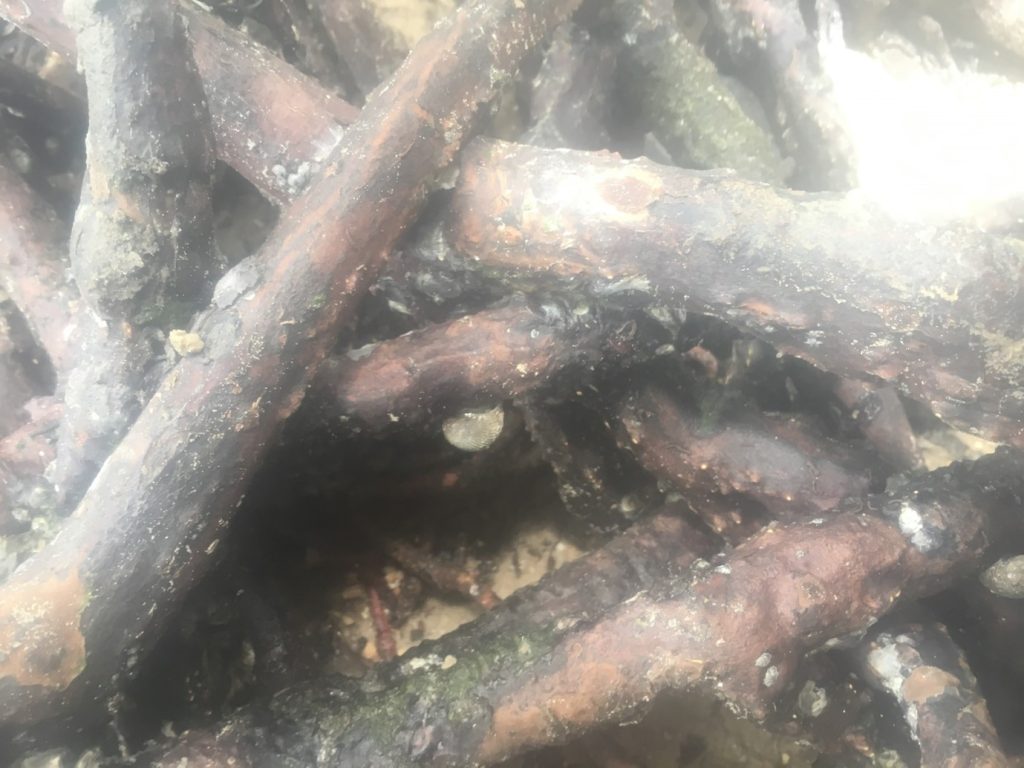 The study focusing on three main mangrove management conditions (natural, planted, and naturally regenerated) in North Sumatra and the province of Aceh, Indonesia, compared vegetation and macrozoobenthic community diversity indices and identified environmental variables that best describe the forest management conditions and their associated macrozoobenthic community assemblage. These land uses have further undergone mangrove vegetation recovery either due to abandonment followed by natural regeneration of mangroves or due to mangrove planting efforts. This provided the possibility to compare two management conditions (i.e., planted and naturally regenerated) with mature natural mangroves used as reference. The study found that the macrozoobenthic community can be used as a restoration indicator and could serve as a baseline to empower monitoring activities and community-based adaptive management practices to improve the outcomes of restoration efforts. Coastal communities that utilize the mangrove forest are familiar with the macrozoobenthos species. This familiarity will help in designing community-based monitoring programs to evaluate mangrove restoration success.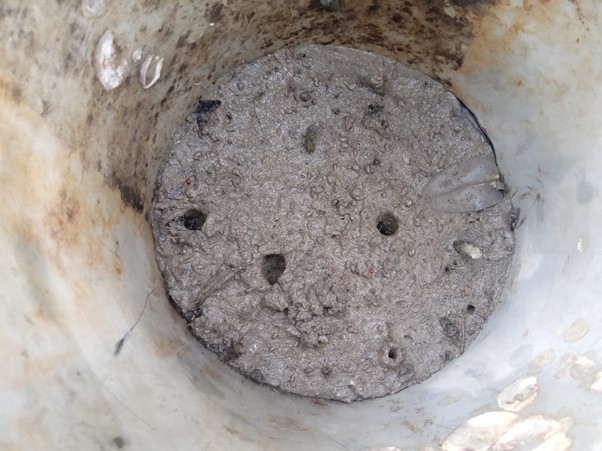 Environmental conditions at mangrove restoration sites can rapidly change, as evidenced by Pulau Sembilan in Malaysia, which was first managed through planting between 2008 and 2012, but then additionally underwent hydrological connectivity restoration. Despite the limitations of this study, low pH and DO at Percut Sei Tuan are probable evidence of hydrologically impaired conditions. These environmental attributes, alongside the early pioneer vegetation recorded at Percut Sei Tuan, indicate low restoration success due to a continued hydrological impairment. However, allowing natural regeneration to occur without any intervention could result in functional recovery times becoming prolonged or even not occurring at all, depending on the nature, intensity, and duration of the disturbance (Ellison et al., 2020). Here, both vegetation and macrozoobenthos community assemblages formed three distinct groups associated with management. The vegetation NMDS showed high dissimilarities between natural and planted mangroves, where the differences in vegetation and environmental attributes might, in turn, influence the macrozoobenthic community assemblage, as was found to occur in riparian streams.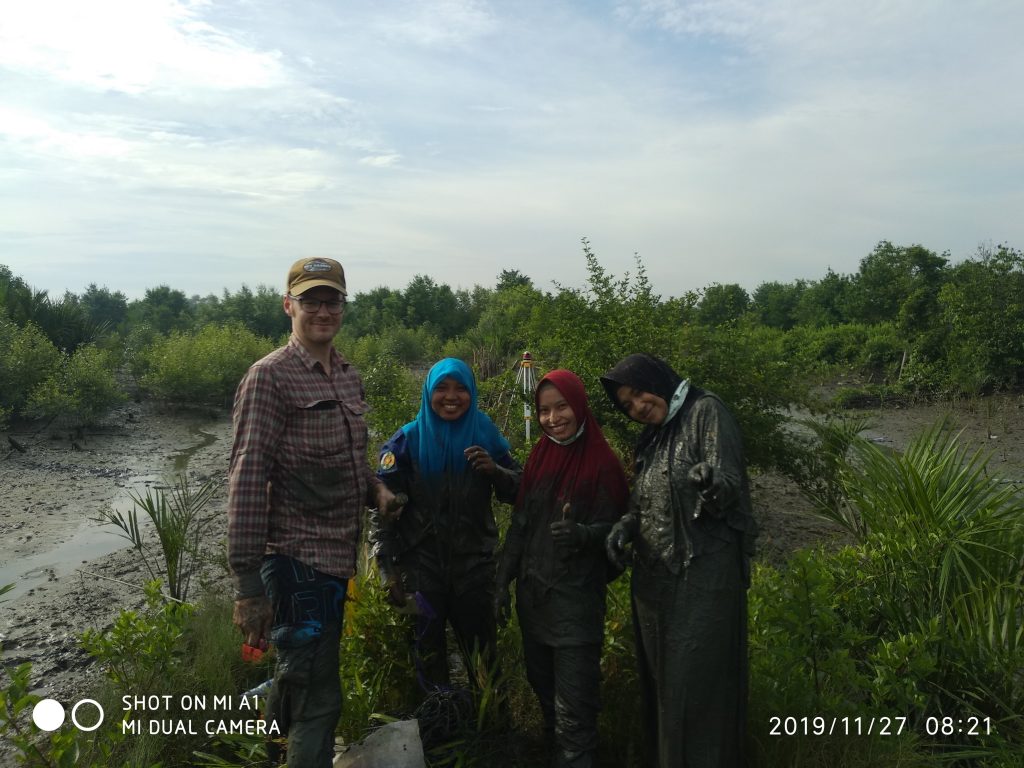 CoE for Mangrove USU is collaborating with the School of Geographical & Earth Sciences, University of Glasgow, United Kingdom, and the Department of Environment, Thuyloi University, Vietnam. The project suggested that identifying indicator species to support rapid bio-assessments can aid conservation diagnostics and management program design. Overall, the study showed that the community assemblage has the potential to be an indicator of mangrove functional restoration success. It showed that natural mangrove regeneration favors the recovery of macrozoobenthic functional groups over plantations. Facilitating natural mangrove regeneration through ecological and hydrological restoration may take longer than direct planting. Still, it will create the suitable flooding regimes and "natural" species assemblages needed to facilitate the functional recovery of the macrozoobenthic communities. Documenting the macrozoobenthic community under different mangrove conditions (including bare mudflats) and throughout the restoration programs can help understand the functional restoration trajectories. Further, combining nature-based solutions such as elevation or hydrological restoration with planting or dispersal of local pioneer species could accelerate the natural functional recovery of ecosystems.