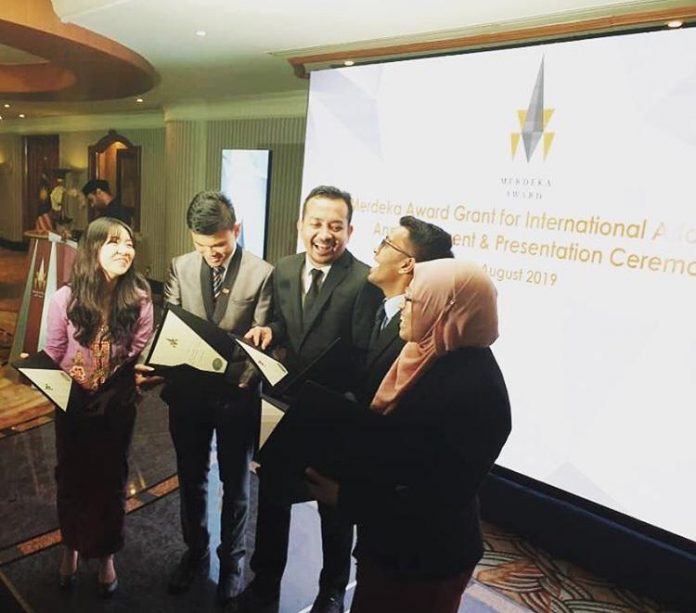 Huge congratulations to Dr Mohd Azri Ab Rani from the Faculty of Applied Science (FSG), Universiti Teknologi MARA (UiTM) for his achievement as one of the four recipients of the prestigious 2019 Merdeka Award Grant for International Attachment.
Dr Mohd Azri Ab Rani, currently a Senior Lecturer at the Faculty of Applied Sciences (FSG), Universiti Teknologi Mara (UiTM), Shah Alam, obtained his Doctoral Degree from the Imperial College London in 2012 and completed his postdoctoral studies from 2015 until 2017 at Kyoto University, Japan.
His fascination with sodium batteries research focusing on ionic liquid polymer electrolyte (ILPE) led him to develop and submit a green technology proposal which captivated the attention of the Merdeka Award Trustee Board. After a rigorous selection and interview process, he emerged as one of the top five recipients out of 21 candidates shortlisted for the award.
Dr Azri believes that the grant will benefit all the stakeholders because the proposed green technology project will have a significant impact on society as it provides an alternative for cleaner and safer renewable energy.  He revealed that he has chosen to be attached to the University of Texas given the institution's reputation for outstanding researchers, including the founder of batteries known as 'The God of Batteries'.
Dr Azri hopes that this award will be the start of more future collaborative efforts between Universiti Teknologi MARA (UiTM) and the University of Texas. In his next project, he aspires to develop an electric vehicle following a significant role played by the current research project.
The Merdeka Award was established on 27th August 2007 to recognise and reward excellent individuals and organisations whose works and achievements have not only contributed to the nation's growth, but also inspired greatness among Malaysians. The grant, funded by Petronas, Shell, and ExxonMobil, is awarded to five exceptional young researchers for 2019.