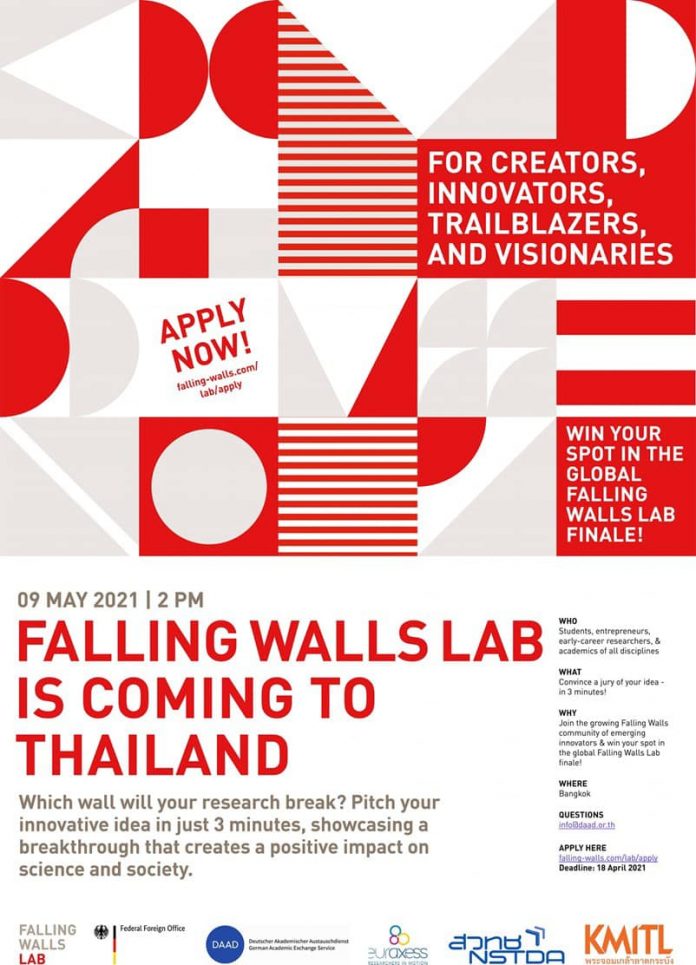 Peeranat Wiwatthawornchai, a first-year student in the Bachelor of Science Program in Data Science and Software Innovation, College of Interdisciplinary Studies, Thammasat University, has won the public choice award at the science communication competition, "Falling Walls Lab".
At the competition which attracted 800 participants from around the world, Peeranat proposed the concept "Breaking the Wall of Global Aging Problems".
Falling Walls Lab is a world-class pitch competition, networking forum, and stepping stone that brings together a diverse & interdisciplinary pool of students, researchers, & early-career professionals by providing a stage for breakthrough ideas both globally & locally.