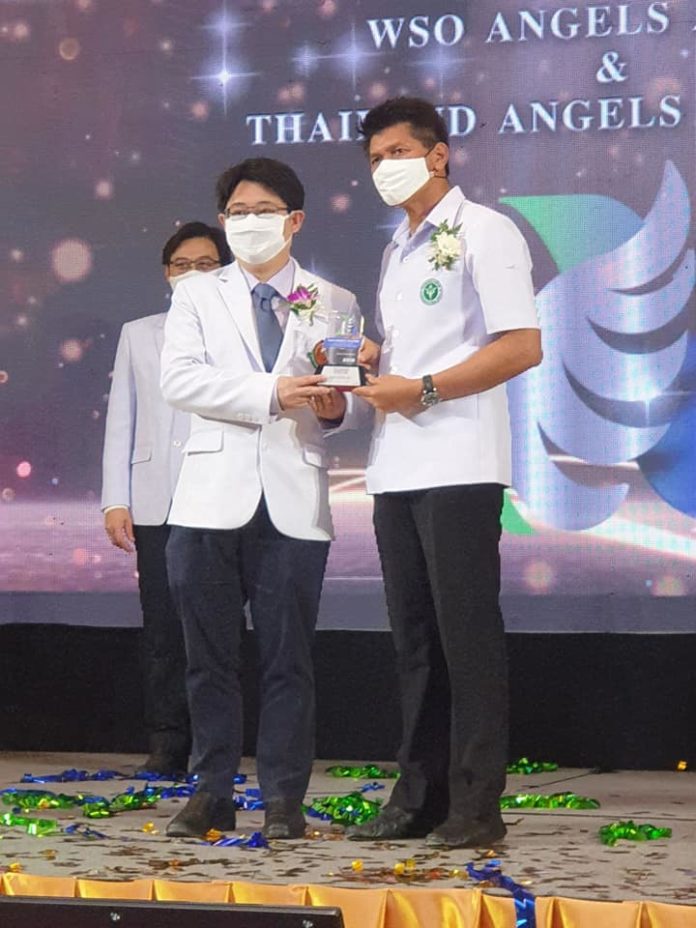 On September 10, 2020, Thammasat University Hospital received WSO Angels Awards and Thailand Angels Awards 2019. WSO Angels Awards is a world-class award that recognizes and honors medical staff and team who are dedicated to stroke treatment.
Thammasat University Hospital achieved "Diamond status" in WSO Angels Awards in and Platinum Status in Thailand Angels Awards 2019. In Thailand, 2 stroke centers have achieved Diamond status, 9 centers achieved Platinum status, and 17 centers achieved Gold status.
Thailand Angels Awards 2019 which is a standard in recognizing high performing stroke treatment in Thailand. In Thailand, 1 hospital achieved Diamond status, 4 hospitals achieved Platinum status, 7 hospitals achieved Gold status, and 65 hospitals achieved Stroke Ready status.
Prof.Md.Nattapon Ularnsilp attended the award ceremony and received them at Centra by Centara Government Complex Hotel & Convention Centre Chaeng Watthana, Bangkok.
Dr. Satit Pitutecha, Deputy Public Health Minister, was the host of the award ceremony and Mr. Somsak Akkasilp, Director-General of the Medical Services Department participated in the event.