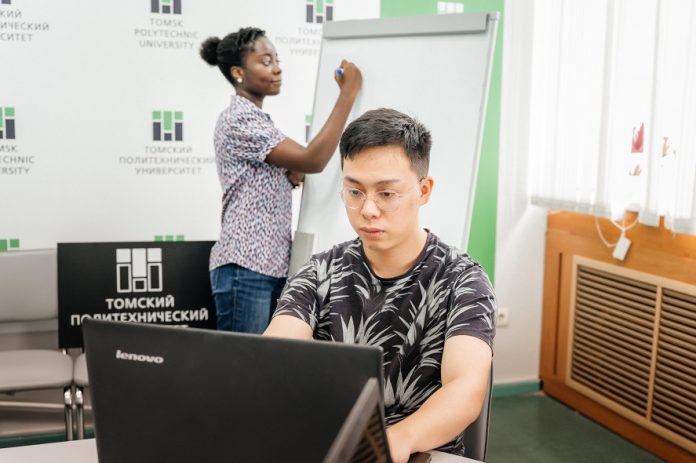 Tomsk Polytechnic University is holding a summer school for international students. During three weeks, over 120 students will not only learn Russian but also become familiar with TPU and Tomsk.
"We have held such schools for over 10 years. This year, we traditionally received applications from partner universities from China: Shenyang Ligong University, Chongqing University of Arts and Sciences, Henan University of Science and Technology. The students of these universities are studying in the online mode, preparing for the exam in Russian that will be held for them at the end of August. They are also repeating Russian for professional purposes and a number of other subjects," said Evgenia Sherina, Head of the Division for Russian Language of the TPU School of Core Engineering Education, specifying that the students will be enrolled as students of the third year and will continue their education in the 2+2 and 4+0 joint bachelor's degree programs.
From August 10, students from the Technical University of Berlin and the Technical University of Munich (Germany) are taking their classes. They are taking face-to-face classes in strict compliance with all anti-epidemic restrictions. The students will not only become familiar with Russian phonetics and grammar but also will learn Russian culture, traditions and customs.
"There are some certain innovations in this year summer school. We launched the Global Russian Online School, within which we propose unique programs for learning Russian.
For instance, the Siberian Holidays course allows our international students not only to study in the online mode but also to experience Tomsk, TPU, Russian culture. Our attendees are interested in culture, therefore, the course kindled the strong interest of Chinese students. We arranged training for 69 students from Jilin University," Evgenia Sherina adds.
The Siberian Holidays course includes speaking practice, work in the Moodle LMS courses, play-based and group tasks. Marina Bokhonnaya, Associate Professor of the TPU Division for the Russian Language, notes that for international students who study in the online mode in their country and who have not been to Tomsk yet, the summer school is a great opportunity not only to obtain the required knowledge but also to travel online in Russia.
"Together with the students, we not only learn Russian but also become familiar with our city, university where they will study soon, with the accommodation rules of halls of residence," she says.