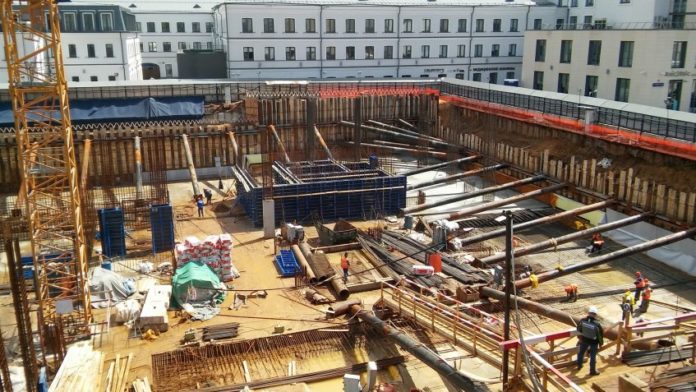 Saint Petersburg Mining University has presented a new computer-modelling technology. The solution was developed by researchers working at the Department of Construction of Mining Enterprises and Underground Structures. It will help make more accurate estimates of earthwork operations' impact on surrounding buildings. 
Numerical 3-D models were used to identify the regularities in stress and deformation changes in the "Ground-Excavation-Building" system. The patterns were found to depend on the geometrical shapes of objects and their mutual alignment, also affected by the structural features of retaining walls and load-bearing elements of foundation ditches, soil conditions and types. 
"Lack of free space for development is a common problem faced by larger cities, especially megacities. Hence, we have to switch to infill construction, which bears the risks of damaging buildings and structures nearby the construction site. The scarcity of free areas also drives the need for active underground space development. However, increasing the depth of ditches during construction further aggravates the problem," says Vasily Komolov, a postgraduate student in geomechanics in his 3rd year, the technology's inventor.
With the new forecasting technology, construction workers will get precise recommendations on choosing the right type of shoring and design parameters of supporting structures and retaining walls.
Mining University's research results have been published in journals indexed by scientometric databases, with Scopus and Web of Science among them. The scientific project was supported by a grant from the Russian Foundation for Basic Research.