Lingnan University places a high value on knowledge transfer and original research, especially if it has a demonstrable focus and impact on society. The Research and Knowledge Transfer Excellence Awards, which took place on 19 April 2021, honoured 33 scholars, students, and graduates for their achievements in these areas. The awards also noted the recipients' success at winning research grants in today's highly competitive environment.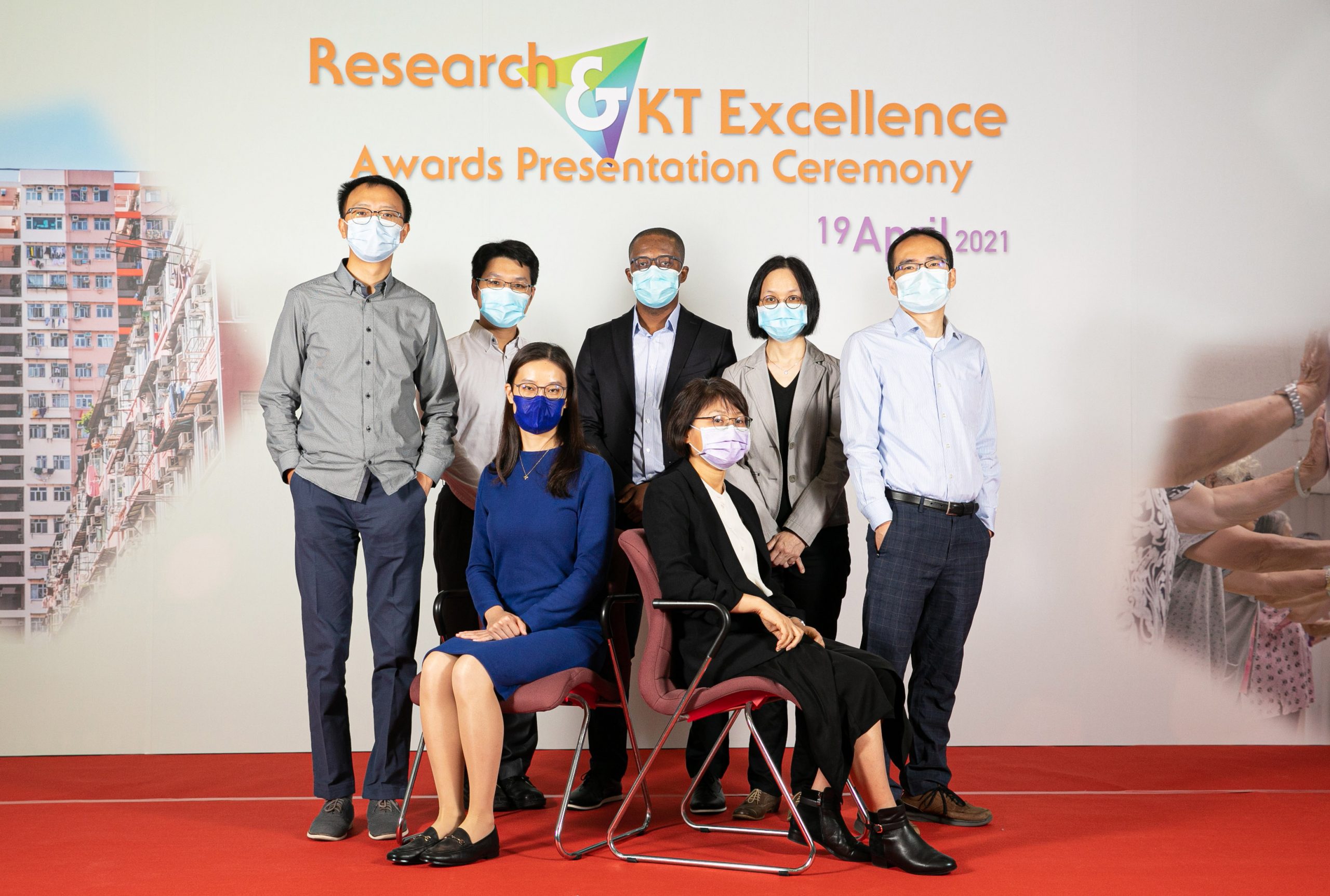 Four scholars received the Research Output Excellence Award, and four scholars achieved the Young Researcher Award. A further four projects were awarded the new Booster Prize, which rewards commitment to innovation and entrepreneurship which has a positive impact on humanity. Twenty-one scholars received the Research and Knowledge Transfer Fund Award.
Mr Augustine Wong Ho-ming, Deputy Chairman of the Council of Lingnan University, noted that the University ranks first in International Faculty, Inbound Exchange Students, and Outbound Exchange Students in the QS Asia University Rankings 2021. "LU was also named by QS as a Five Star Institution and came second in the world for Quality Education in the Times Higher Education University Impact Rankings 2020," Mr Wong said.
Professor Leonard K Cheng, President of Lingnan University, highlighted the unwavering dedication of the awardees. "Their outstanding achievements are evidence of their years of dedication to the creation of knowledge in the Liberal Arts tradition that enhances students' learning experiences through the betterment of society," Professor Cheng said.
Professor Cheng noted that for the 2020/21 academic year, the University achieved a 40 per cent increase in funding for projects supported by the UGC's General Research Fund (GRF), the Early Career Scheme (ECS), and the Humanities and Social Sciences Prestigious Fellowship Scheme (HSSPFS). The cumulative income growth in ongoing social projects and contract research was 209 per cent and 54 per cent last year, with record-breaking amounts of $43.8 million and $25.4 million. A total contract value of $17.6 million for 30 new projects was also supported by the industry, charities, NGOs and government departments.
Lingnan University's Vice-President Joshua Mok Ka-ho highlighted the University's research collaborations with prestigious international institutions such as Oxford University, Cambridge University, and University College, London. "We look forward to taking our knowledge transfer work to fruition in raising people's quality of life and the competitiveness of businesses in the region and beyond," said Professor Mok.
The new Booster Prize – Social Enterprising recognised four significant start-ups. Asaqua focuses on affordable rainwater harvesting, Gatherly is a skill-exchange online platform for the elderly to enrich their lives in retirement by passing their skills onto the younger generation, Rehome offers household repairs and pest control services to grassroots households and the elderly, and Senmily builds mutual support communities for families and children with Special Education Needs.
Please click here to view Research Excellence, Innovations and Entrepreneurship at Lingnan University.