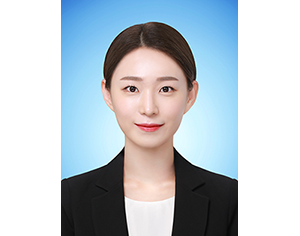 Yu Jeong Bae, a master's degree in Biofibers and Biomaterials Science at Kyungpook National University, received the IUPAC Poster Award from the International Union of Pure and Applied Chemistry at the POLY-CHAR 2020(International Polymer Analysis Forum 2020) held online from April 12 to 14.
Yu Jeong Bae won the award for her work titled "Structural characteristics and properties of silk/rayon webs and non-woven fabrics." Natural silk/rayon nonwoven fabric was first developed in the world by Professor In Chul Um of Kyungpook National University.
In the poster presentation, Bae's work was well received for identifying that natural silk/rayon nonwoven fabric has low manufacturing cost and high bio-friendliness, which is highly likely to be applied to medical and cosmetics materials.
Professor In Chul Um(Department of Biofibers and Biomaterials Science at Kyungpook National University) said, "It is meaningful that Yu Jeong Bae, the only Korean student who participated as a presenter, won the world's prestigious IUPAC award."
The International Polymer Analysis Forum (POLY-CHAR) is an annual international academic conference that has been held since 1992 to provide students and young scientists with opportunities for research presentations in front of renowned international researchers. It is supported by IUPAC and awards the IUPAC Poster Award to outstanding poster presenters.