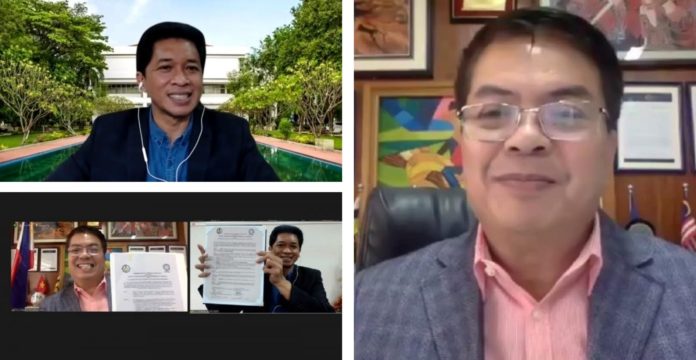 On January 13, 2021, Dr Bambang Pramujati, the Vice-Rector of Institut Teknologi Sepuluh Nopember  (ITS) for Research, Innovation, Cooperation, signed a Memorandum of Understanding (MoU) with Dr. Charlito P. Cadag, the President of Camarines Sur Polytechnic Colleges (CSPC) the Philippines.
This partnership has been driven by the similarities of both universities in academic achievement, especially in the fields of engineering, science, and business management.
ITS will soon implement the partnership by inviting CSPC students to ITS virtual programs, such as e-exchange, e-internship, and e-short programs. ITS is also planning to send their International Undergraduate Program (IUP) students to CSPC once the pandemic is over.
Dr. Charlito P. Cadag said, "This partnership is an extraordinary opportunity for CSPC to start a new journey with ITS since internationalization is on top of CSPC priority. The partnership between ITS and CSPC has once again marked ITS spirit on becoming a World Class University."