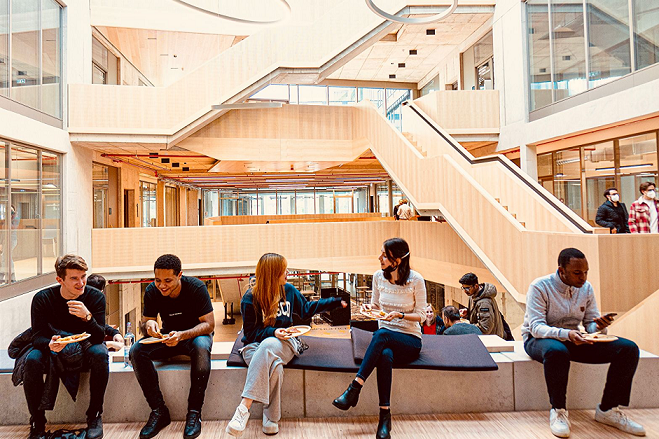 On Wednesday 13 October, Professor Dr Stefan Stein, President of GISMA Universityof Applied Sciences, held welcome speeches for the new students on the new campus
in Potsdam and online via Microsoft Teams.
 In his speech, the GISMA President quoted Chinese philosopher, Confucius, saying:
"When you walk along with two others, from at least one you will be able to learn," encouraging students to work collaboratively and prepare themselves for the world of the global business community wherever they are based.
 This is the second and main student intake for GISMA, with the first intake having taken place in May this year. The total number of students now enrolled at the GISMA Potsdam campus is 230, with 44 students enrolled on the AMBA-accredited Global MBA programme from 2021.
 GISMA is a fully recognised University of Applied Sciences in the state of Brandenburg, with locations in Potsdam and Berlin, and as such, awards MBA, MSc and BSc degrees with a focus on practice-oriented skills such as digital business, technology, and AI.
 The welcome speeches took place on GISMA's newly opened campus in Potsdam in alignment with the COVID-19 regulations. The campus is located near the Innovation Centre of SAP, one of the world's largest enterprise software companies. Additionally, it is equipped to blend virtual and in-person teaching for all students, regardless of their location in the world.