The first tests of the novel medications will be carried out this summer at the Experimental Biological Clinic of Belgorod State National Research University (BelSU).
Research is being done within the world-class Research and Education Center "Innovative Solutions in the Agribusiness", which has been recently created by scientists from the BelSU Research Institute of Pharmacology of Living Systems together with the colleagues from the Institute of Gene Biology of the Russian Academy of Sciences and the Center for Virology and Biotechnology Vector (Novosibirsk, Russia). Graduate students from BelSU have joined a large-scale project to create anti-coronavirus vaccines and drugs.
Vladislav Soldatov, postgraduate student of the Department of Pharmacology and Clinical Pharmacology and researcher at the BelSU Research Institute of Pharmacology of Living Systems, supervised by Dr Mikhail V.Pokrovsky, Doctor Habil. of Medical Sciences, says that a concept has already been developed for creating genetically modified mice.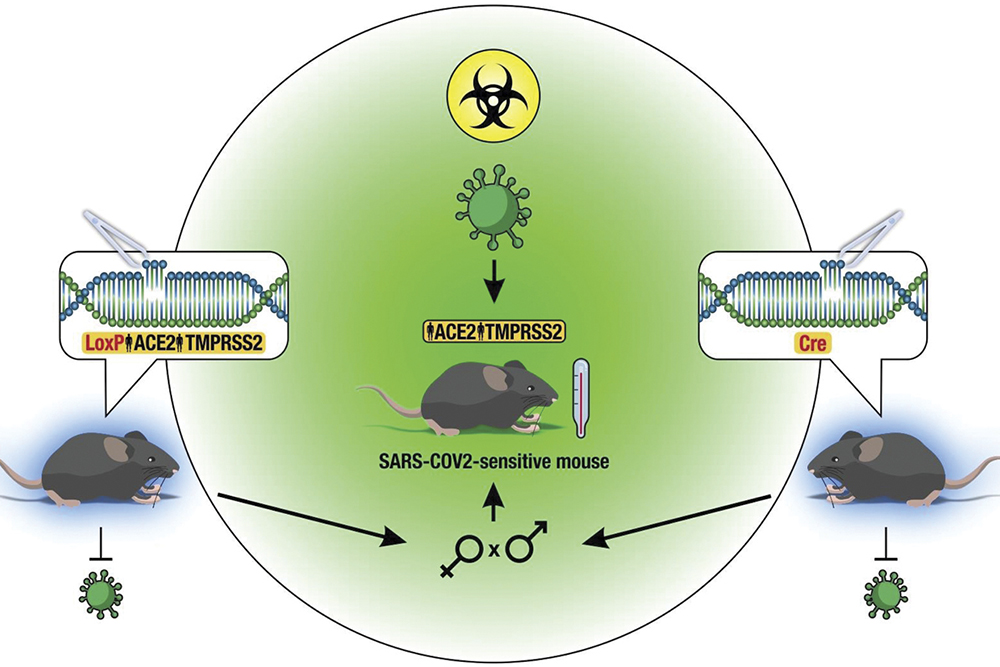 Two human genes (ACE2 and TMPRSS2) are to be "embedded" in the genome of mice, after which the animals are to become sensitive to SARS-CoV-2 virus, becoming the main test system for the development of anti-coronavirus vaccines and drugs. Experts emphasize that helper mice will not turn into sources of infection, because their sensitivity to coronavirus can be controlled. The controlled sensitivity is to be ensured by a "stop cassette", a kind of a safety-lock that prevents the activation of the humanized ACE2 and TMPRSS2 genes in mice. Only after meeting certain conditions, the genes will be "taken off that safety-lock" and their protein products will become conductors of the virus into the cell.
All the procedures at the stage of reproduction and transportation will be absolutely safe in terms of epidemiology. Genes will be activated only in the specialized vivariums with a high degree of protection.
The first transgenic mice will be created in early June, and by mid-summer, a study will start to examine the effectiveness of antiviral agents. BelSU Experimental Biological Clinic is going to be one of the sites for testing vaccines and drugs.