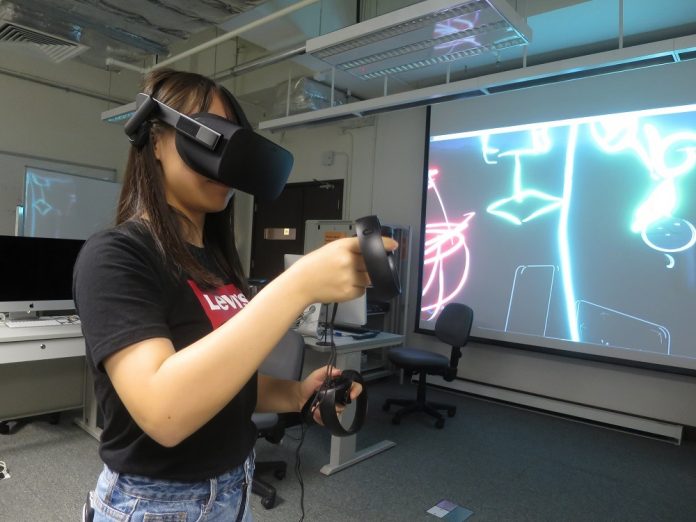 While the idea of forging a career in the world of art, music, film, television, or architecture used to be considered a risky bet, these fields can now also be seen as ones in which digital technology will always struggle to displace human creativity.
Lingnan University's new MA in Creative and Media Industries, therefore, aims to fulfill an economic as well as a cultural need, notes Professor Wesley Jacks of Lingnan's Department of Visual Studies. "Within those industries, you have jobs that are not only creative in the more classic sense, such as those of artists, but also jobs like marketing, which are extremely important for film and media, in particular."
And the world desperately needs bright ideas right now. The advent of the COVID pandemic, with its requirement for social distancing, has left the creative industries searching for new forms of engagement and participation.
Designed to inspire
Launched later this year, Lingnan's program can be pursued in either one year full-time or two year part-time modes. "It is designed to give students an idea of the history of creativity and the creative industries, a strong foundation of examples from around the world of how these different creative industries work, and to send them forth at the end of the program with the ability to adapt the course work to their own interests and goals," Professor Jacks explains.
The program is equally suitable for someone who's just finished their undergraduate degree program, or those already working within a creative industry and are now interested in expanding their options.
Through the MA's methodology and capstone courses, students will be able to explore the type of skills required to achieve their personal career goals. So in their capstone project, someone interested in video games could begin devising the script for a game, researching the type of music they'd want to use or building a visual design board that expresses the aesthetic elements they'd want to include.
Why Lingnan, why Hong Kong?
The product of a partnership between Lingnan departments, the program enables students to work under the supervision of professors from the different specialisms required to realize their vision. As Lingnan is the only liberal arts university in Hong Kong, and one with a distinct focus on student-centered learning and strong faculty-student relationships, Professor Jacks sees the university as particularly suited to this way of working.
He also highlights the faculty's knowledge of a range of creative cultures and processes. "There are a number of us here who are familiar with the operation of the creative industries in places such as Hong Kong, South Korea, Taiwan, Singapore, and Hollywood.
Now an integral part of China's Greater Bay Area, Hong Kong has its own celebrated history within popular culture, with the local film industry and Canto-pop scene once claiming the regional and global spotlight. Today, the city is not only home to numerous performing arts venues, museums, and galleries, it also hosts major trade fairs and events, including Art Basel and the Hong Kong Film Festival.