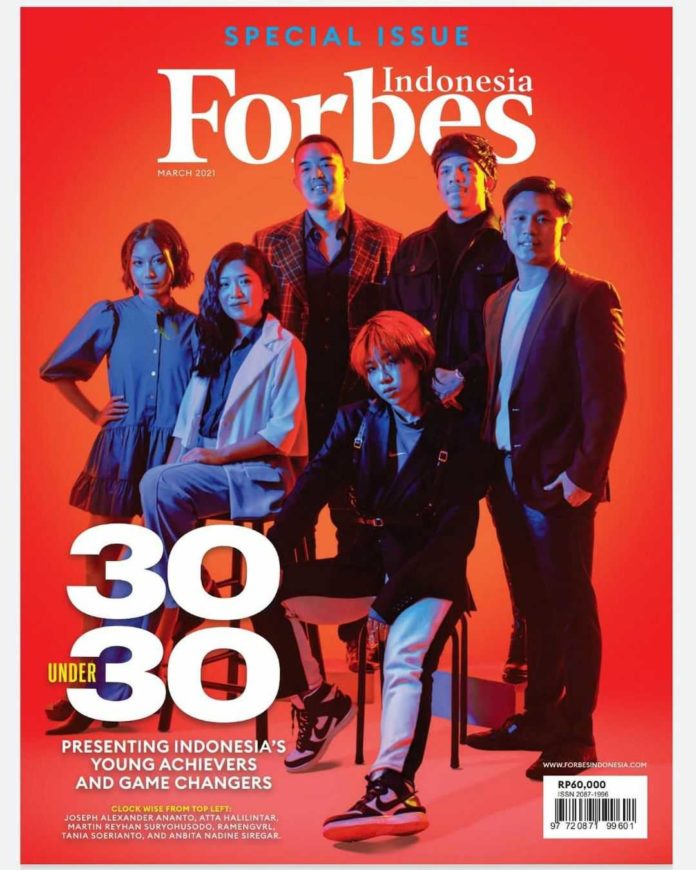 University of Airlangga's Faculty of Economics and Business alumna, Vania Santoso who is a co-founder of heySTARTIC, Artistic Eco-Fashion has made it to the list of 30 under 30 released by the international business and financial magazine, "Forbes".
Interviewed by UNAIR NEWS on Tuesday, March 16, 2021, Vania said that heySTARTIC was a development of Vania and her older sister Agnes Santoso's social project when they were at high school. Despite numerous challenges, Vania believes heySTARTIC can continue to grow thanks to residents, artists, and other creative industry practitioners' support and innovation.
"Also, thanks to my experiences while studying at Petra Christian School Board and UNAIR," she explained.
She had once represented UNAIR in the National Outstanding Student Election. At that time, Vania presented heySTARTIC concept in the Scientific Writing Competition. She is very grateful to get further direction from various faculties, especially from Prof. Ganden, a lecturer of UNAIR Faculty of Science and Technology. In the end, Vania was guided to find out more about the natural coloring and finishing process that does not damage the environment.
"I am very proud, from my scientific writing project, including my final thesis on Five-Diamonds Strategy for heySTARTIC supervised by Prof. Badri, now it can be a real social innovation with an impact," she said.
HeySTARTIC Sociopreneur's business started from a flood that entered Vania's house in the 2000s. In 2005, Vania and her sister, Agnes Santoso, who is also UNAIR alumna, created an environmental community to educate people about environmentally-friendly lifestyles.
"At that time, we were rejected many times when submitting proposals for funding environmental activities. We also tried to get funding from garage sales to selling recycled products, " she added.
Finally, in 2007 in Sweden, their innovative waste management project paid off. Their work was trusted as 1st Place in the annual International Environment Competition from Volvo and UNEP, earning a grant of 10,000 dollars.
"This is a precious moment, but also a kind of wake up call. I am very grateful that I won so I can get funding for the environment," she added.
In the future, Vania has a plan to continue and strive for consistency and commitment to live with the sustainability values ​​of heySTARTIC. One of the closest plans is to develop enviLOVEmental (an education and entertainment forum created by heySTARTIC's collaboration with XD Entertainment and Srawa Space).
"Hopefully, this enviLOVEmental can become a hub that brings together audiences with various products, organizations, communities, creative industry practitioners who care about the environment, and ultimately choose to care more about the environment," she said.
The recycled products that Vania brought to conferences abroad were selling well. However, in Indonesia almost no one buys. From there, Vania learned firsthand about the differences in consumer behavior and the fact that environmental education in Indonesia still needs to be improved.
"Therefore, heySTARTIC is here as a sustainable fashion product that hopefully becomes a medium of education. heySTARTIC believes, fashion products can be environmentally friendly, and vice versa, recycled products can also look fashionable," she concluded.