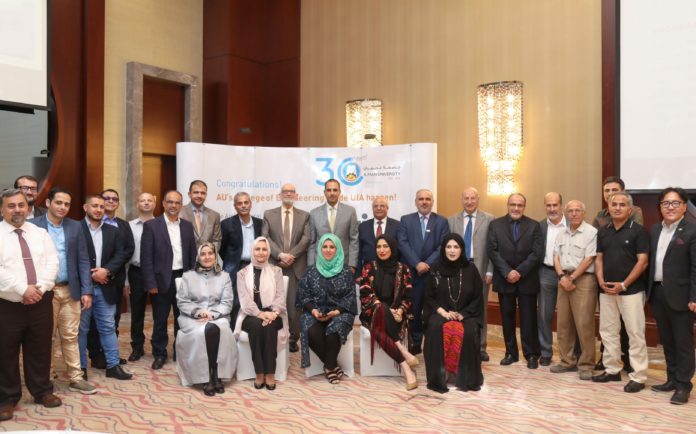 Ajman University's Architecture Program has earned Validation status from UNESCO-UIA, the International Union of Architects. AU is the first university in the GCC – and the third in the Arab world – to receive this elite certification.
The recognition of architecture programs by the UNESCO-UIA Validation System represents an internationally benchmarked assessment of quality in architectural education. UNESCO-UIA Validation advances the creation of a global network of recognized architecture programs, including their faculty and students.
The process of assessment for UNESCO-UIA Validation is carried out through robust, unbiased, evidence-based peer review. One of the esteemed reviewers who came to AU, Sir Norman Foster, is among the top international figures in architecture. His work includes Masdar City, Index Tower in Dubai, Central Market and Sheikh Zayed Museum in Abu Dhabi, as well as Queen Alia Airport in Jordan.
More than 40 architecture students worked incredibly hard to prepare their portfolios for the review team. Their portfolios were instrumental in defining the quality of AU's program for the reviewers.
The outcome establishes AU as a global leader in architecture and further affirms the University's place on the international map of higher education.