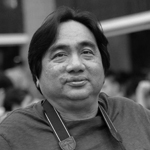 Governments of Indonesia and UK are strengthening their cooperation in infectious disease research. The Ministry of Research, Technology and Higher Education (MRTH) and the Department of Business, Energy and Industrial Strategy of UK, through Newton Fund, provide funding of 37 billion rupiah to fund six best research in infectious disease for a duration of 3 years.
The Minister of Research, Technology and Higher Education, Mohammad Nasir, said that the collaboration between countries is a necessity in order to reach an advanced and prosperous Indonesia. The Minister expects that collaboration between Indonesian and Britain researchers will keep improving so that research in Indonesia can produce more patents and prototypes.
"I need to say that without collaboration, Indonesia will never move forward. If we want to move forward, we need to be open. Being open and transparent are very important," said the Minister in a press conference during the launching of collaboration of infectious disease research through Newton Fund between Indonesia (MRTH) and UK (Medical Research Council), at D Building of MRTH, Jakarta on Monday (May 13).
The Minister mentioned that the performance of Indonesia's research, publication and patents had shown good results. However, it was still not enough. The research results must be able to give impact to the country's economy.
"The number of patents in Indonesia has reached 2,842, but it is not enough. Research findings must also be commercialized to have economic impact. This is what we encourage. I sincerely request Mr. Ambassador so that this research collaboration can be implemented in industrial field to have economic impact," he said.
Mr. Nasir further added that the collaboration will increase Indonesia's defense and readiness in facing deadly infectious diseases, including both through policy intervention and pharmaceutical and medical equipment technology development. Indonesia itself is quite prone to infectious diseases such as TBC, HIV, malaria, and dengue fever. According to the data of Ministry of Health, there were 16.692 cases of dengue fever in Indonesia per February 3, 2019.
"I hope the research can come up with innovations in health and medicine. I really express my gratitude to Britain Government for supporting research in Indonesia. We hope that it will also benefit business and industrial fields. We also hope that the cooperation can be further extended in the future," added Mr. Nasir.
MRTH also has established Join Working Group (JWG) with Britain government and representatives from Britain universities led by the Ambassador of UK, Moazzam Malik, at D Building, MRTH on Friday (May 10), which resulted in several cooperative points, such as guest lecturers or staff mobility.
"The staff mobility of sending Indonesian lecturers abroad will improve their capacities through post-doctoral. Meanwhile, lecturers from UK come to Indonesia to collaborate and help Indonesian professors in research and education," said Mr. Nasir.
The Ambassador of UK for Indonesia, ASEAN and Timor Leste, Moazzam Malik, also expressed that the potential for infectious disease in Indonesia was quite high and could threaten people's lives and national economy. Through close cooperation, the best Britain and Indonesian researchers could contribute to reducing the potential level of infectious disease.
"Newton Fund and MRTH have committed to fund international-scale research collaborations which can give positive contribution to both social and economic aspects," said Mr. Moazzam.
He further added that UK was ideal to be the key partner for Indonesia as UK's research and higher education are placed the second in the world. Around 54% of their research is successfully considered as the best in the world. Britain research results are quoted more, compared to other countries'. Moreover, 38% of Nobel Prize awardees chose to study in UK.
"Congratulations to six chosen researchers who will receive the grant under Newton Fund scheme. With a total sum of 37 billion, UK funds collaborative research with a total amount of 32 billion rupiah. We are proud to partner with Indonesian researchers to face important issues in medical field. I hope that these chosen studies will benefit Indonesian people to live longer, healthier and more prosperous," added Mr. Moazzam.
"Our aim is to be a key partner for Indonesia in higher education and research since Britain universities all have international standard, some are considered the best in the world. 18 from 100 best universities in the world are in UK. 38% of Nobel Prize awardee studied in UK," said the Ambassador in his fluent Indonesian.
6 collaborative research funded by Britain and Indonesian government are:
Cathelicidins as Novel Therapeutic Antivirals for Dengue Infection. This study aims to investigate cathelicidins which are produced by human immune systems, whether these molecules can be modified to treat dengue fever. The key researchers are Anom Bowolaksono (University of Indonesia) and Peter Barlow (Edinburgh Napier University).
Pathogen exchange at the human wildlife interface – a comprehensive molecular study on vector-borne disease in rural Sulawesi. This study aims to understand the role of interaction between human and animal in distribution of infectious disease such as malaria. The key researchers are Isra Wahid (Hasanuddin University) and Janet Cox-Singh (University of Saint Andrews).
Feasibility, acceptability and impact of an innovative, tailored HIV prevention intervention for MSM at high-risk of HIV in Indonesia. This study aims to investigate an innovative HIV prevention, both through adequate detection and fast treatment. The key researchers are Prof. Irwanto (Atma Jaya Catholic University of Indonesia in collaboration with Atma Jaya Research Center of HIV AIDS) and Keerti Gedela (University of Chelsea and Westminster Hospital National Health Service Foundation Trust).
Using host-responses and pathogen genomics to improve diagnostics for tuberculosis in Bandung, Indonesia. In controlling TBC, this study aims to conduct early detection and improve monitoring during treatment. The analysis capacity will be improved and the right technology will be developed. The key researchers are Ida Parwati (Padjadjaran University) and Taane Clark (The London School of Hygiene and Tropical Medicine).
Improving diagnosis of brain infections in Indonesia using novel and established molecular diagnostic tools. This study aims to investigate the use of molecular equipment which might improve the diagnosis of brain infections in Indonesia. The key researchers are Tri Wibawa (Gadjah Mada University) and Michael Griffiths (University of Liverpool).
Point of care tests in the diagnosis of chronic and allergic aspergillosis. The diagnosis of aspergillosis is quite costly and needs special equipment. This study aims to develop more accessible diagnosis. The key researchers are Anna Rozaliyani (University of Indonesia) and Chris Kosmidis (University of Manchester).