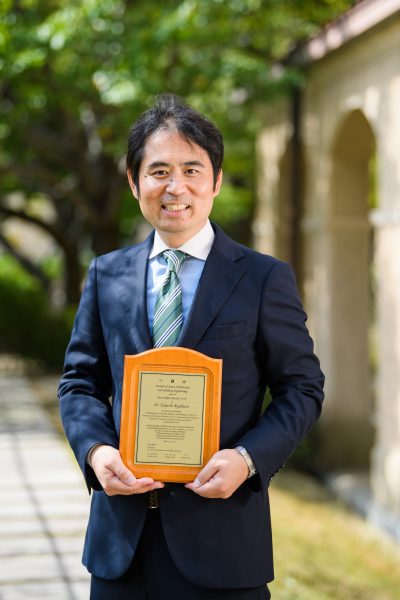 Japan – In this age of sustainable development, we need to evaluate the influence that land use change has had on urban climate, which is one of the essential factors for figuring out how to mitigate the issue of urban heat islands. But how can the random nature of urban climate be incorporated into mathematical models? The empirical hierarchical Bayesian model is an effective and attractive approach for resolving the issue. Professor Takashi Kyakuno of Kwansei Gakuin University has proposed a new methodology that considers random nature when describing summer air temperatures in urban areas, via the concept of an empirical hierarchical Bayesian model.
In this model, the regression coefficients of explanatory variables are regarded as having random effects that are different from each other according to their locations. The randomness is controlled by statistical distribution functions, known as prior distributions in Bayesian statistic modelling, which are empirically given by the actual temperature data. The proposed model succeeded in considering the random nature of urban climate, and makes it possible to predict air temperature of urban areas more accurately than the standard regression models.
To elaborate on his findings, Kyakuno authored a paper titled Methodology for Evaluating Influences of Anthropogenic Factors on Temperature Formation of Summer Seasons Considering their Randomness – Verification through the Hierarchical Bayesian Model. The paper was published in 2016 in the Journal of Asian Architecture and Building Engineering, Vol. 15 No. 3, and received the journal's "Best Paper in Environmental Engineering" award in 2017.
In publication since 2002, this peer-reviewed international journal covers a wide variety of research fields relevant to architectural or urban planning and design, building structures and materials, and environmental engineering, with Asian locations as principal study regions. Almost a hundred papers are contributed annually by researchers in Asian countries working in the fields of architecture or urban planning.