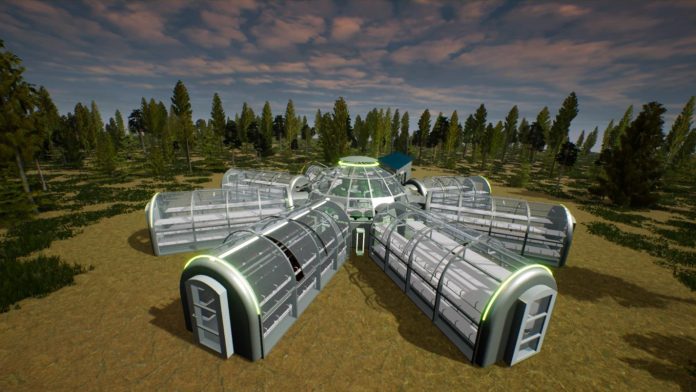 The Green Spot team (Voronezh State University of Forestry named after G.F. Morozov), winners of the Finale of the international competition Urban Greenhouse Challenge: Reforest at TPU, chose an interesting bionic prototype for their concept of an autonomous greenhouse for growing coniferous and deciduous seedlings on multi-tiered shelving units – a sea star.
The team presented a full-fledged concept of SMART Forestry, including three conceptual groups at once: small Growboxes for home use, urban integrated farms and modular greenhouse complexes.
"Why was the starfish shape chosen for the design? Because it is a centrosymmetric organism capable of self-cloning. Each of its rays contains duplicated major organs, can provide independent life support and even grow the entire organism anew. This is very relevant to our concept," says team leader Maxim Sysoyev.
The winners of the Urban Greenhouse Challenge thought through other details as well. For example, they chose monolithic polycarbonate as the translucent material, which has low thermal conductivity, high strength and light transmission capacity, and steel section, which is durable, cheap and easy to process, can be used as the material for the frame. The architectural lighting was designed using the integrated lighting of the complex facade with linear LED lights.
"For the robotization of the complex we chose the following areas: spraying, monitoring and moving loads. For this purpose, we developed a robotic modular platform with two telescopic manipulators. Its orientation is carried out with the help of floor markings and a set of sensors in the base of the platform. By installing shelves and special grippers on it, it can load and unload trays with smart tags and move them in user-independent or semi-automatic mode. To monitor the condition of crops, the platform is equipped with regular and multispectral cameras. For plant treatment, spraying equipment is installed," participants say.
They also did use recycling technologies in production. The students suggested using multiple-use trays, smart trays made of recycled ABS plastic, LDS and sodium lamps. Various plant residues, the Green Spot participants said, could be recycled by pyrolysis. The resulting biocoal can be used for soil substrates, and the ash from the pellet boiler can be used as fertilizer for crops.
"One of the areas we have looked at from a different angle is reducing the carbon footprint. Our university and Engineering Center have been already taking steps in this direction by measuring carbon pickup and emission, including total carbon balance, with ground-based sensors, analyzers, and advanced drone technologies. A calibration site for scientific research was set up in the Engineering Center. Our team estimated the annual emissions of the greenhouse complex. After about eight years, our greenhouse complex will achieve breakeven point in CO2 emissions. It was the amount of CO2 emitted by the greenhouse complex that also determined the type of fuel used," the students explain.
The Green Spot team is confident that their project and the SMART Forestry concept will be further developed and possibly implemented in the future.