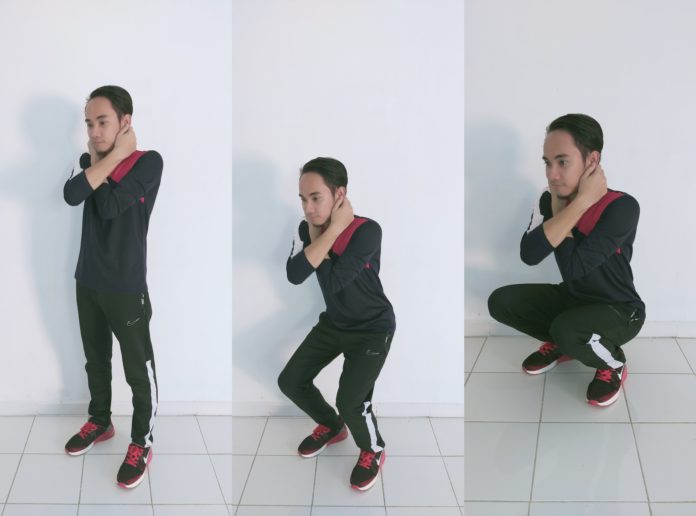 Super Brain Yoga (SBY) has been shown to improve short-term memory and human health condition. This is based on the results of a study by two lecturers from the Faculty of Electrical Engineering, Universiti Teknologi MARA (UiTM) Shah Alam, Selangor, Ts Dr. Hjh Ros Shilawani Sheikh Abdul Kadir and Associate Prof. Zunairah Haji Murat, and a master's degree student, Faizul Hafizzi Ahmad. The article was published on the center page of METRO AHAD on 25 October 2020.
Ros Shilawani, who is also the project leader, said this technique was the first to be introduced in Malaysia and was named Super Brain Yoga Health Enhancement and Rejuvenating Oneself (SBY HERO). The assessment was conducted before and after performing the SBY HERO to see changes in physical health and short-term memory level. Electromagnetic radiation, also known as an aura, is the electrical energy emitted from the human body or living things, can be used to measure changes in physical health. Digit Span Test (DST) is a test used to assess the improvement of short-term memory.  other advantages of SBY HERO is to balance the left and right brain hemispheres to improve memory and health towards a happier lifestyle.
The target of this study is also to change the stigma of society that considers super brain yoga as a form of punishment to a YOGA technique and elevate its status in a more positive direction. The long-term planning is to propose to the Ministry of Education Malaysia to implement SBY HERO as a co-curricular activity in schools.
This project has won Gold Award in the virtual Innovation competition at the faculty level, Silver Award in IIDEX UiTM 2020, and Gold Award in 3rd International Innovation, Invention & Design Competition ICON 2020. The initial investigation of this research (concerning brainwaves and other exercises) had been published in the SCOPUS journal and presented at International Conference on Electronic Devices, Systems and Applications ICEDSA 2020 in March 2020.
Their recent publications include 'Electromagnetic radiation of human body before and after intense exercise' and 'Electromagnetic radiation (EMR) of the human body before and after jogging' in the Indonesian Journal of Electrical Engineering and Computer Science. Further publications can be viewed via ORCID ID 0000-0002-3125-1529.