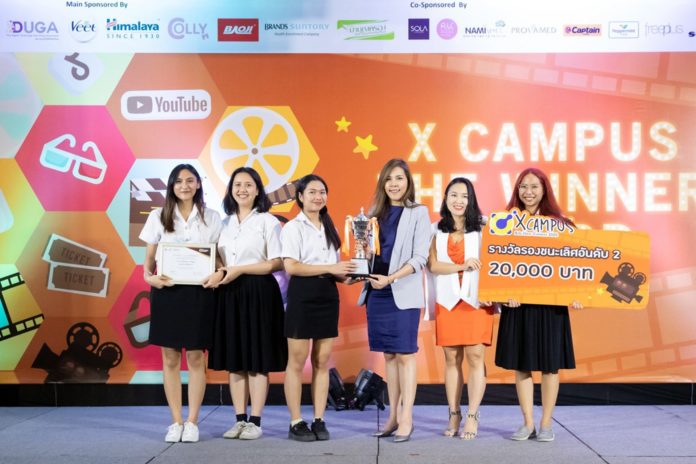 Journalism and Mass Communication students at Thammasat University have recently received awards from X Campus Advertising Idea Contest 2020 for the video they created.
Mr Puree Yanawat, Miss Wipawee Thienwongsathien, Mr Thanakorn Reungkrit and Miss Thunchanok Chanfak won the First Runner-up and the Best Creative Award, and the Second Runner-up Award was received by the team of Miss Pornkul Buranabundit, Miss Natsurang Supkasemchot, Miss Napasorn Narapan and Miss Pobporn Umboon.
X Campus Advertising Idea Contest 2020 is a project that encourages creativity and hands-on experience outside the classroom among students in the production of advertising video that meets the customers' new normal expectations aligning with the Digital Economy strategy.
In this year, a total of 4,588 students from 63 educational institutions throughout the country participated in the contest and 1,147 teams submitted their works, representing a 37% increase from the previous year.