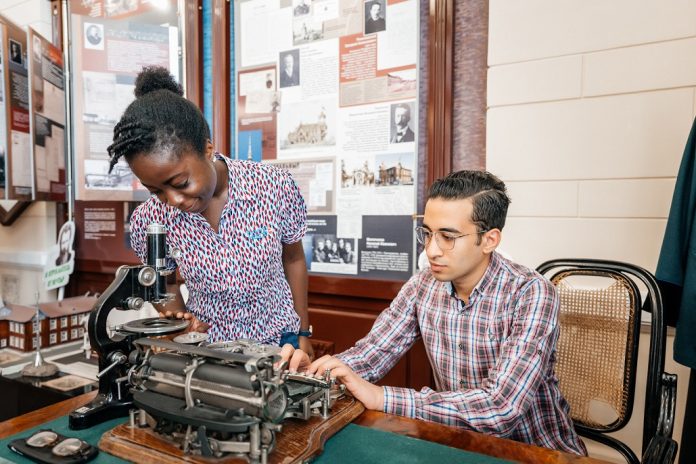 The Mikhail Prokhorov Foundation (also known as the Charitable Foundation for Cultural Initiatives) has summed up the New Role of Libraries in Education competition. A Tomsk project for international students entitled Tomsk: View from Other Side of Earth received the support of the Foundation. The project will be implemented in partnership with Tomsk Polytechnic University and the Tomsk Regional Museum of Local Lore.
Experts of three TPU divisions: the Museum Complex, the Science and Technical Library, and the International Students Office are working on this project. The project starts from September 2021, a beginning of a new study year.
"At TPU, there will be formed groups of international students for which we jointly with colleagues are developing a program of social and cultural, adaptation events based on our Museums, Library and the Tomsk Regional Museum of Local Lore. We are planning to involve the urban museum community in the process of cultural adaptation and integration on the regular basis. In order international students will be able to become familiar with the city and region where they are going to study for a few years," Lidiia Lozovaya, Director of the TPU Museum Complex, says.
The event program includes excursions, discussion sessions and exhibitions. The organizers hope that the project will help international students to faster become accustomed to a new city and become involved in the cultural life of the university and Tomsk.