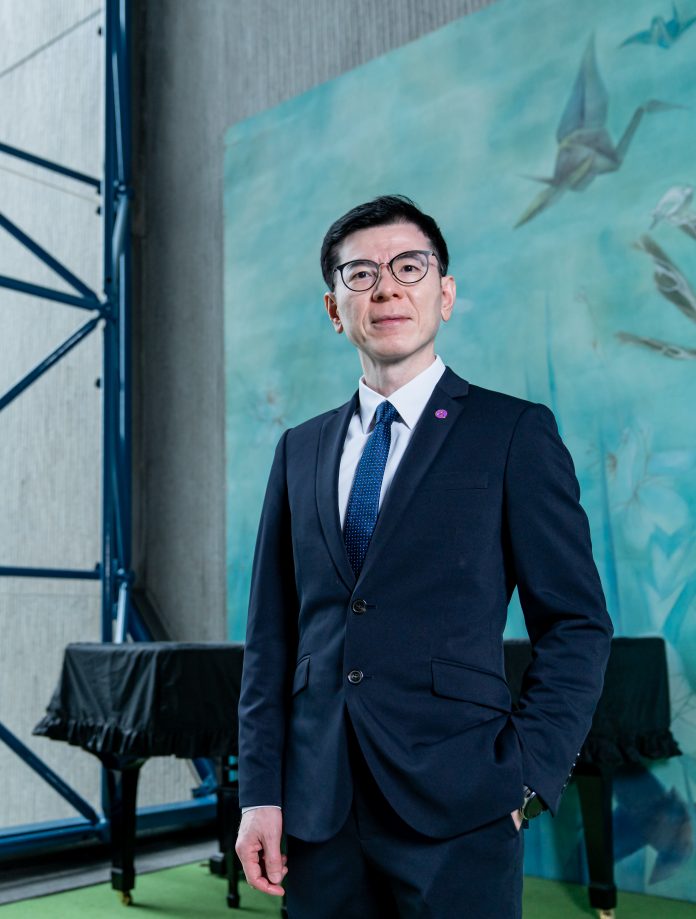 The Hong Kong Academy for Performing Arts is pleased to appoint Mr Chapman Ngan as Deputy Director(Administration) of the Academy, effective on September 1, 2021.
Since joining the Academy as Assistant Deputy Director (Campus Development and Operations) in September 2020, Mr Ngan has been overseeing areas regarding campus and facilities management, capital construction projects, venue management, fundraising and institutional advancement.
Mr Ngan had worked for the Hong Kong SAR Government for 35 years prior to joining the Academy. In his new role as Deputy Director (Administration), Mr Ngan provides leadership and guidance in the development and implementation of campus planning, teaching and learning facilities and related administrative and operational functions of the Academy to ensure the Academy is well positioned to fulfill its strategic objectives and make academic growth.
He assists Professor Gillian Choa, Director of the Academy, to lead and oversee campus development, human resources, financial management, student services and venue management.
Professor Stephen Chow, Council Chairman of the Academy, and Professor Gillian Choa, Academy Director, believe that Mr Ngan's strong leadership and extensive experience are valuable assets to the Academy. They look forward to working even closer with him in leading the Academy to achieve the many exciting developments ahead, including a major development project for new teaching facilities and a student hostel.