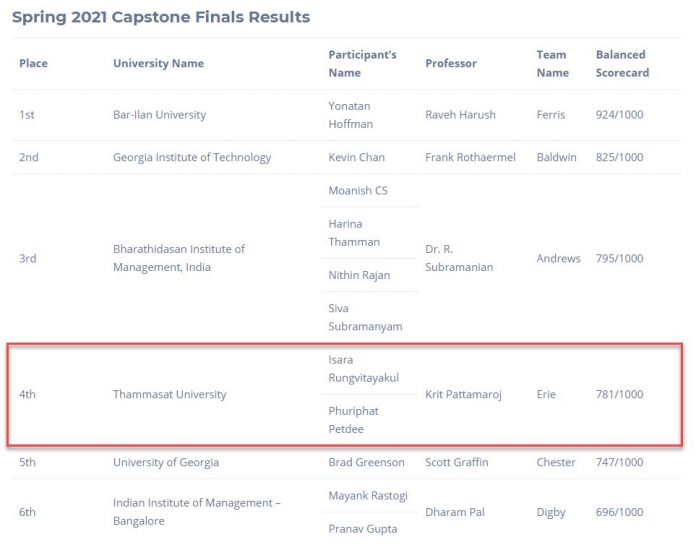 MBA students of Thammasat University have received the 4th prize at the Global Capstone Simulation: Spring 2021 challenge after having won the 1st prize at MIT recently. Phuriphat Petdee, Isara Rungvitayakul, Patchara Sukviboon, and Pawarut Nakarin were part of this team.
The Capstone Challenge is the overall business management simulation game competition for organizations. The players play the role of CEO, preparing strategies and making decisions in marketing, production and finance. The scenarios are unlike those in a classroom setting. It challenges students to get practical with their knowledge.
Hundreds of participants from several universities in the United States, Europe, India, Israel joined this competition.
Each year hundreds of leading private companies and universities worldwide use Capstone Simulation Game to develop their own human resources. It is a business management game that also complies with AACSB's standards in the United States.