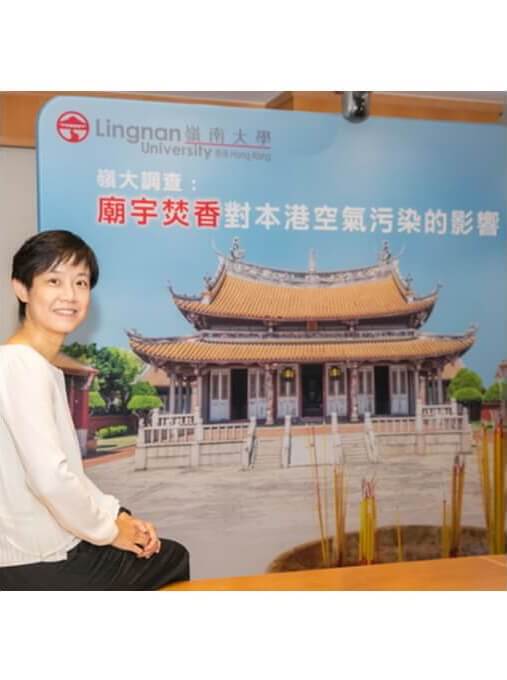 Last year, Lingnan University launched its MA in Cities and Governance. This programme aims to equip students with the types of practical skills and understandings required to tackle the huge challenges facing today's mega-cities and regions.
As part of Lingnan's commitment to developing the programme, and making it as comprehensive and relevant as possible, a new Concentration in Environment and Sustainability has now been added to the options available to students.
Goals of the new concentration
The concentration will provide students with a broad understanding of how environmental and social issues link to the United Nations Sustainable Development Goals.
Sustainability, in the form of Environmental, Social and Governance (ESG), is the subject of one of its new courses. "The course will teach students to advise companies how to involve ESG criteria in their strategies," says Professor Paulina Wong, Programme Director of the concentration. Climate change is another focus. "We offer a short, intensive course about climate change. We want to give students enough knowledge to communicate the issues in a convincing way."
Environmental concerns will be investigated at local and city levels, as well as national and global levels, and students will benefit from talks by experts active in the spheres of government, academia, and industry, or working with NGOs. They will also take part in international research and academic programme-related events to gain practical hands-on experience.
With topics approached from an international and regional perspective, and an emphasis on inter-disciplinary training, the concentration will give graduates an advantage when applying for careers in international affairs, city management, and public administration, in both developed and developing economic regions, such as the Greater Bay Area. The concentration is also a valuable grounding for higher-level degrees in related fields.
Lingnan University's related research work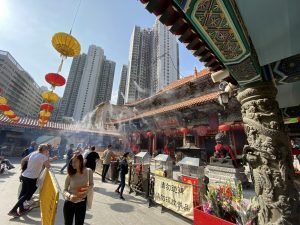 Prof Wong has recently published the results of two research projects examining the levels of air pollution generated by incense-burning at Hong Kong's temples.
The studies, conducted by Lingnan's Science Unit under Prof Wong's leadership, recorded concentrations of fine particulate matter (PM2.5) generated by incense burning, both inside and outside temples, at, respectively, six times and four times the recommended levels. In addition, the team found that the more temples there are in one district, the higher the local mortality rate as a result of respiratory disease. To help minimise the health risks to worshippers and neighbouring residents, the study recommends measures such as the deployment of automatic mist sprayers to reduce smoke dispersion, and the use of incense made from non-toxic substances.
Despite its significant impact on ambient air pollution, Prof Wong said that the effects of incense burning in temples was not included in the measurements used in the air quality index.
"There has been little change in the number of temples over the last century, but their surrounding environment is ever changing; some temples are right next to residential buildings. This had a significant environmental impact, and our results suggest that incense burning may cause long-term air pollution contributing to respiratory diseases and should not be overlooked," she said.