What does it mean to empower and educate a woman in today's environment? By changing one woman's world, we are setting the stage for a more equitable, greener future for all.
I sometimes like to reflect on when my fervour for women's empowerment and environmental conservation first took root. I grew up in the Philippines surrounded by very strong female role models, my Chinese Filipina Grandmother who lived until 101 was the matriarch of our family. She had seven children, one son and six daughters, my mother was her fourth child. As a result, growing up amidst my mother's entrepreneurial sisters gave me a distinct outlook on life.
You may have heard that the Philippines is often described as a nation of driven women, who directly and indirectly run the family units, businesses, government agencies and haciendas or plantation estates. You must remember, we've had two women presidents. And the Philippines is also one of the most gender-equal societies in the world, in fact in Asia Pacific it is on par with New Zealand in terms of gender equality. However, I also became aware of poverty and the great inequality that surrounded me at a very early age. The Philippines has one of the highest rates of income inequality in the world, and even if Filipinos are known as some of the happiest people, the Philippines is one of the poorest countries in Southeast Asia. Close to 20 percent of the 110 million population, live under the poverty line.
To top it off, the Philippines is one of the most hazard-exposed countries in the world. When we were children, my siblings and I constantly missed school because of floods, earthquakes, typhoons and volcanic eruptions. The country is especially vulnerable to the impacts of natural disasters and climate change, because of its location on the Pacific Ring of Fire, making it prone to earthquakes and volcanic eruptions caused by the movement of tectonic plates. Every time a natural disaster hits, it completely devastates the poor populations. This was really heartbreaking to see, and made me realise first-hand, how climate really impacts impoverished and vulnerable populations.
Mum used to involve us in charitable community activities, especially those supporting women and children, and taught my siblings and me a very important lesson: that privilege comes with great responsibility – values that I strive to live by and pass onto my own four children today.
My own journey since then, as the founder of initiatives such as Women on a Mission, HER Planet Earth, Investors for Climate, has been a testament to my belief in the transformative power of women in shaping our world's future. 'From Parity to Planet' is not merely a topic for me; it's a lived experience, an ongoing commitment that I carry very close to my heart, endeavouring to align my actions with my values every step of the way.
Over the years, I've witnessed, first-hand, women taking the helm—driving change, inspiring communities, and, above all, never taking 'no' for an answer. Despite our numerous achievements, the scales of representation are often imbalanced, particularly in pivotal roles that decide the trajectory of our planet.
In my observations, what makes women's leadership invaluable? It's our inherent ability to blend empathy with action. Women grasp the beauty of balance in nature, recognizing that every aspect of our environment, from the tiniest microorganism to vast landscapes, has a role to play.
Globally, women stand tall as stewards of the Earth. They are the farmers ensuring the continuity of fertile land, the CEOs advocating for green policies, and the mothers instilling eco-conscious values in the young minds they nurture.
Yet, understanding these stories isn't enough. As we address the climate crisis, the convergence of gender and education becomes paramount. Access to higher education offers women the tools to understand, innovate and tackle complex environmental issues. An educated woman is equipped to not only comprehend these challenges but to also design sustainable solutions rooted in local contexts.
Reflecting on gender-smart climate finance, my vision is clear. I dream of a world where women aren't merely recipients of aid but active contributors to decision-making processes. A world where climate finance is multidimensional, considering race, age, socio-economic status, and, above all, education.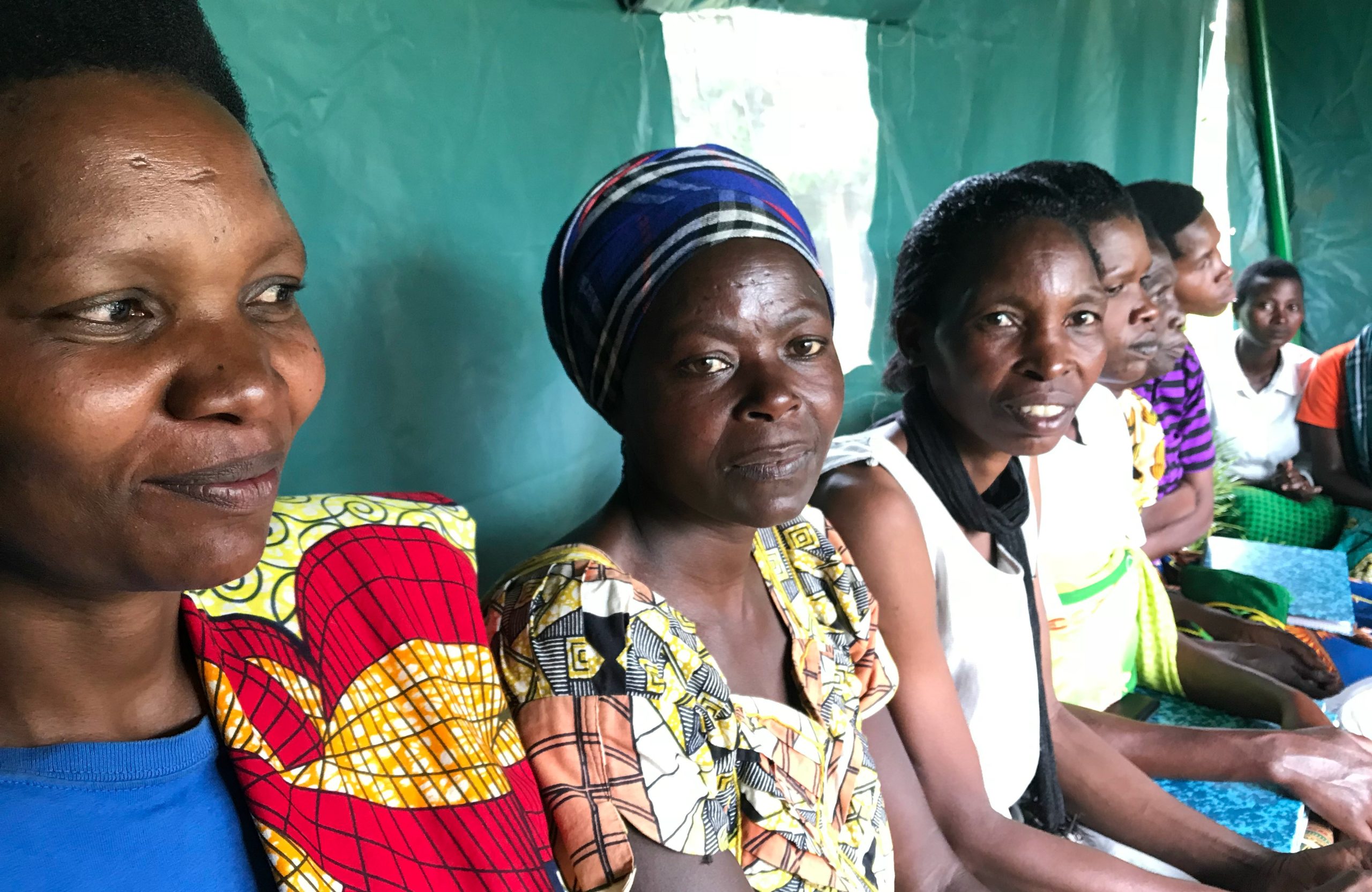 These past 12 years, through the work of my two NGOs, Women on a Mission and HER Planet Earth, I've had the great privilege of taking hundreds of women on challenging, often pioneering expeditions that really push them outside of their comfort zone. These expeditions have been to raise awareness and funds for vulnerable women.
Without a doubt, one of the most important lessons from this unusual journey for me has been that true success and leadership is not about yielding power or being in charge. It is about lifting others up and helping them progress. Put simply, our success should not be measured by how much we have achieved in life, but by how well we advance the lives of others along the way.
Through my travels, I've also gained a much better understanding of the issues women face around the world because of the gender inequality that still exists today. It is true that women are disproportionately affected and more vulnerable when it comes to armed conflict, sexual violence, climate change and even pandemics. However, what is encouraging and inspiring to me, is that all the data points to the fact that women are a huge part of the solution. And the more we empower, educate and invest in women, the better it bodes for the world.
To illustrate this, let me share a short story with you. One of the most satisfying moments in the last few years for me was not on a trek or an expedition, it was on a visit to Rwanda in Africa in November 2017. I was there to see the work of one of my charity partners, Women for Women International. Rwanda is a fascinating country that has risen from the ashes of a civil war and genocide, to become one of the fastest growing economies on the African continent.
While I was there, one graduate from a programme we funded, looked me in the eye and said proudly: "I am no longer poor. I can now support my family by making bricks as part of my cooperative. My children go to school, and we have enough to eat. I have you and your team of women to thank for my good fortune."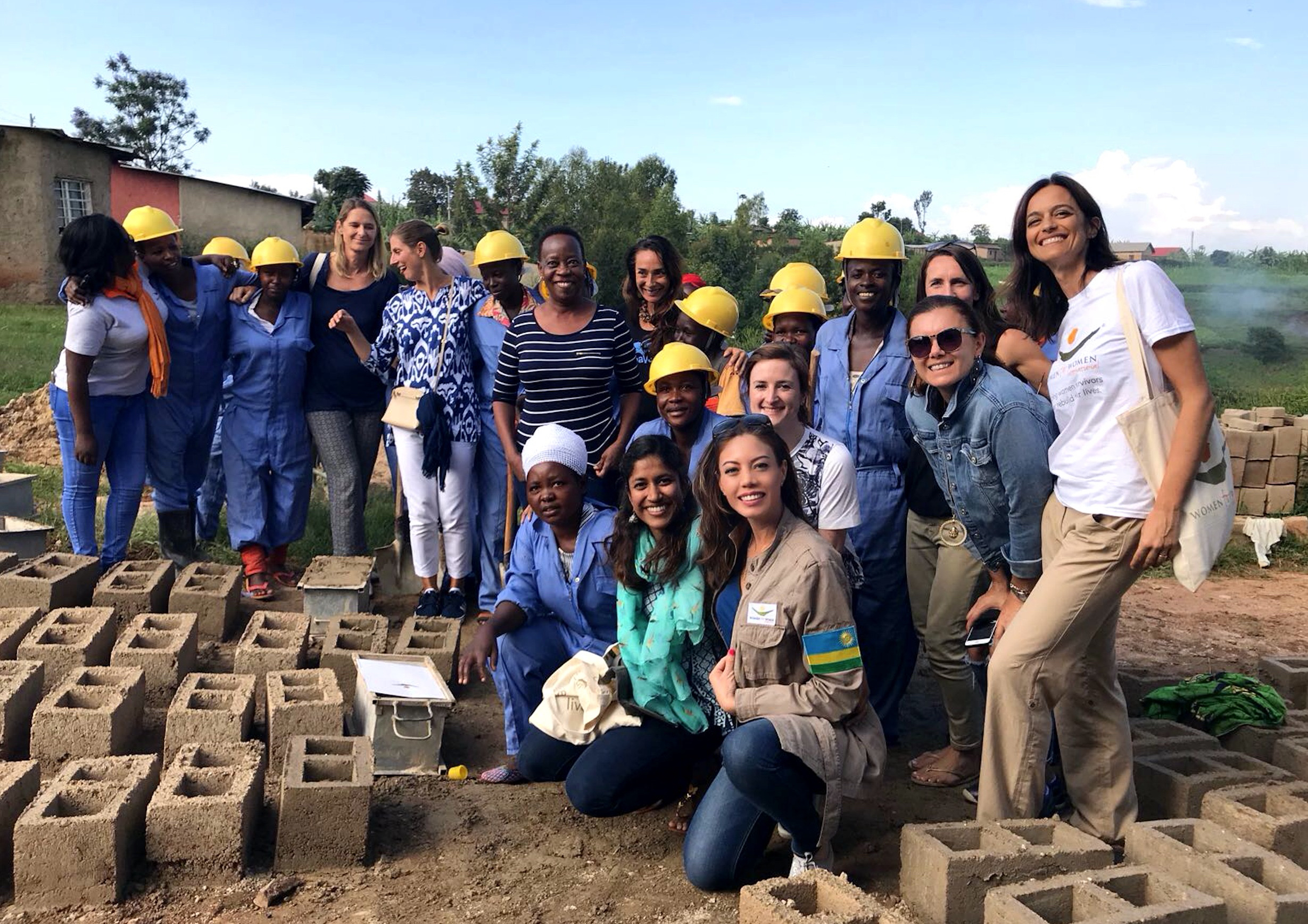 Her honesty and gratitude moved me, but it was her confidence and her resilience that inspired me deeply. The women we met in Rwanda are courageous, determined, hardworking survivors of a decimated generation. And I really saw first-hand how empowering and supporting women helps them grow stronger and more resilient and the ripple effects it has on their communities and on their nation.
In nearly three decades since Rwanda's genocide and civil war, its education sector has undergone reconstruction to an unprecedented degree within higher education with greater numbers of girls attending university, and more women becoming university faculty members. In fact, today Rwanda has 64 percent of its seats in parliament held by women, leading the world in female representation. Now if Rwanda can do that, any country can!
Rwanda's story opened my eyes to the fact that so many women around the world, still today, have no voice. They are deprived of the most basic freedom: the right to live in peace and happiness with their loved ones, the right to education and self-accomplishment, the right to live with respect and decency, the right to dream – even. This is why I am so passionately driven to support women and girls whenever I can.
In conclusion, our journey from parity to planet is intertwined with the stories, dreams and aspirations of women worldwide. As I've observed in my own endeavours, when you empower and educate a woman, you're not just changing her world; you're setting the stage for a more equitable, greener future for all. Indeed, the time to invest in women, in their dreams and education, is now.