Chulalongkorn University has opened Mind Café and Mind Space, the latest mental wellness platforms for Chula students during the time of social distancing to help them cope with the stress of life, studies, and relationships.
During the past five years, stress about school, the future, relationships with others, and depression have topped the list of concerns when students came to receive counselling at Chula Student Wellness.  These problems seem to have increased proportionately as more enhanced social distancing is required during the COVID-19 pandemic
.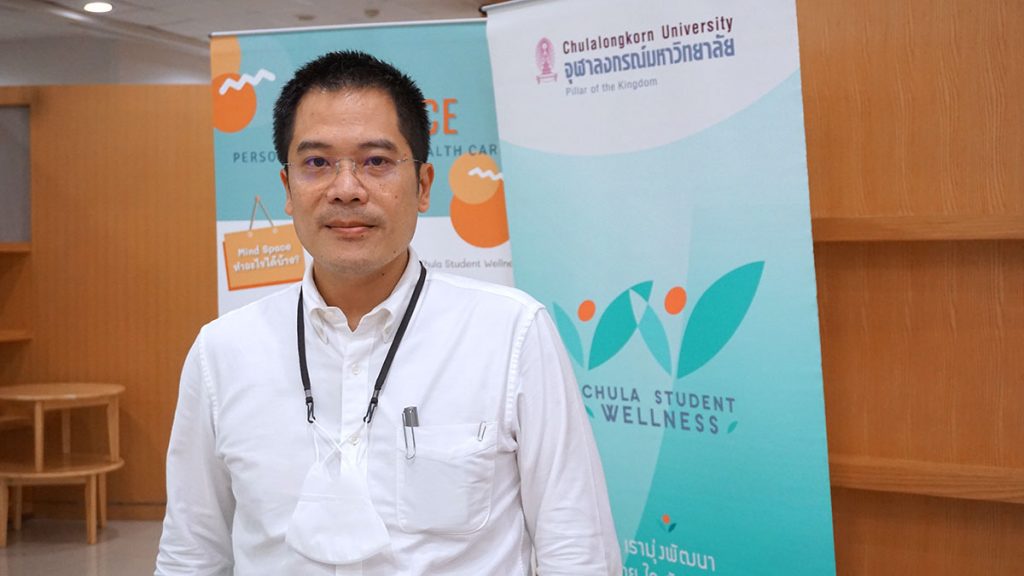 "There has been a steady rise in students' mental health problems.  Topping the chart are issues relating to their studies — either they don't understand their subjects or don't like their subjects.  And now during COVID-19, with online classes, students find themselves even more stressed." Professor Dr. Thanyawat Phothisiri, Head of Student Wellness, discussed the rationale behind increasing outreach channels for students while they are stuck at home through the online platforms: Mind Café and Mind Space.
"If students are feeling unhappy and cannot find a way out, they can answer a questionnaire at the Mind Space web application, then make an appointment with a psychologist; or come in for a quick chat with a psychologist on Mind Café for preliminary assessment," said Professor Dr. Thanyawat.
Mind Café is now fully operational, while Mind Space is 50-percent complete and is expected to be fully functional sometime in August.  Students will be able to book appointments in advance. Moreover, Student Wellness plans to provide an after-hour consultation in a semi-hotline format that will allow students to be able to chat at night.
These online channels seem to have helped solve students' problems successfully," Professor Dr. Thanyawat said. "Since Chula launched Mind Space in November last year, over 1,700 students out of 40,000 have already used the apps and more are expected.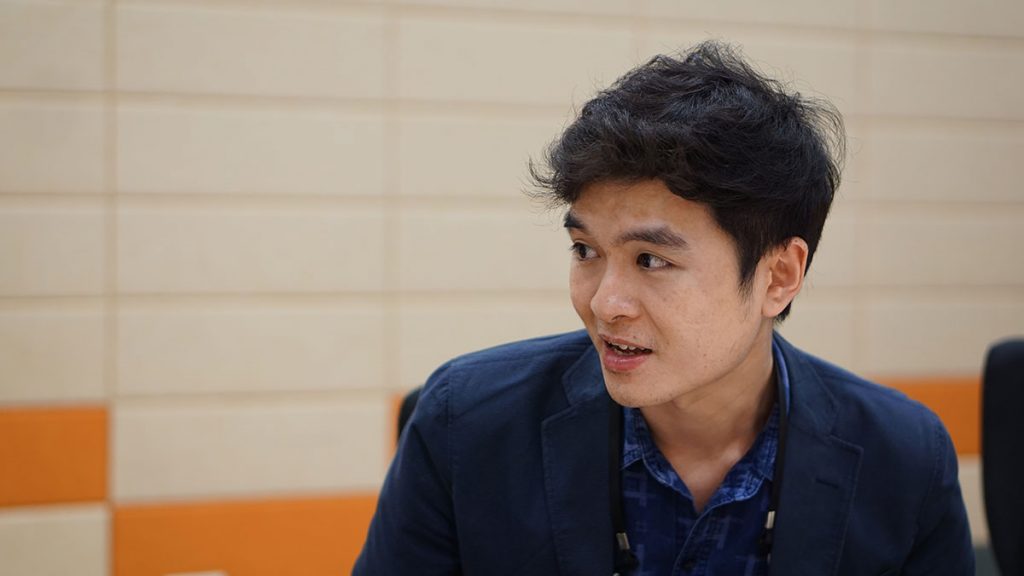 Mind Café is designed to have a relaxing atmosphere in which students feel free to discuss various issues in their daily lives in either Mind Talk or Mind Exercise.
Mind Talk allows students to have a quick conversation with a psychologist for primary screening.  This channel is suitable for students who are unsure about how serious their problems are.  Sometimes the initial conversation may already make them feel better, if not, they can make an appointment for a full consultation session," said Noppasit Siricharoonchai, Acting Head of Student Wellness and psychologist.
Mind Exercise is a space for students to exercise their mind, to build immunity against life problems.  Various speakers give talks about different issues of interest to students that are often encountered in their daily life.  For instance, recent topics include "How to Take a Mind Break", "Study: Is it Wrong Not to Be Productive?", or "Collaboration: When Team (Does Not) Work?".
A web application that allows students to recognize their basic mental state, Mind Test is a psychological questionnaire to examine 4 areas: 1) depression, anxiety, and stress, 2) problem-solving, 3) general mental health, and 4) career readiness.
"After students have received the results, the system will recommend articles in Mind Support and activities in the section called Mind Workshop that are suitable for each student, or it may recommend an appointment that enables them to speak with a psychologist," Noppasit explained.
Another outstanding feature of Mind Space is Mind Journey, which is like a mental health profile of each student.
"Students can record their daily mood to assess their emotional state through the Mind Tracking system.  The system keeps track of the data and shows the results in an overview. Additionally, records of students' app usage history can also be accessed," said Noppasit.
Whether students just want to get to know themselves or look for a way to heal, Mind Café and Mind Space are ready to be their confidants. Yet, it's best if everyone has a strong Mind Immunity.
"Both platforms' contents focus on self-development which will yield preventive effects for future problems.  For example, after students learned about self-management, personality, and positive thinking, their lives will brighten up, and this could reduce the need for therapy in the long run," said Noppasit.
"Mental healthcare is important. Whenever we feel unbearable distress, it's not only us who suffer from the mental conditions, but those near and dear to us may suffer because of our   mental state as well." Noppasit concluded.