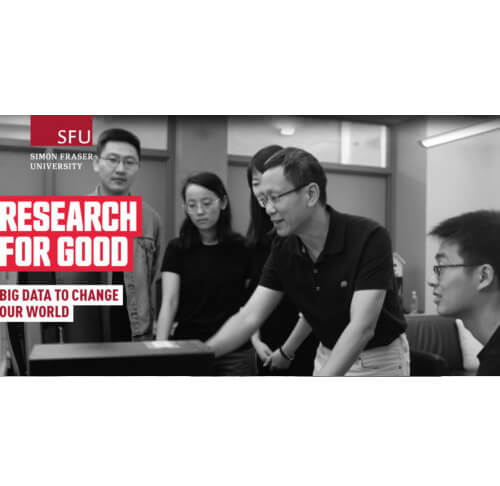 "We live in the age of data, but most of it is being wasted," says Jian Pei, a Simon Fraser University computing science professor and one of the world's leading researchers in data science, data mining, and big data.
Pei dedicates his work to finding patterns within datasets and developing algorithms to understand data from different angles, which can then be used to build business intelligence tools. "I help enterprises turn data into assets to give them a unique competitive edge," he says.
Pei was named a 2019 Royal Society of Canada Fellow, the nation's highest academic honor. He has received over 87,000 citations from his peers, a sign of his expertise and recognition in the field. He is the best-cited author at SFU, and among the top-10 most-cited authors in the general areas of Computer Science and Electronics in Canada.
"My research is driven by developing scalable techniques for data-intensive applications and going beyond that to use data to change the world. For that, some factors beyond the technical scope need to be considered." This outlook is evident in Pei's recent projects, where his research helped improve healthcare delivery and bring competencies to small businesses in a fierce market dominated by major chains.
"I research data for good because data is changing the world, and data is also changing us," says Pei.