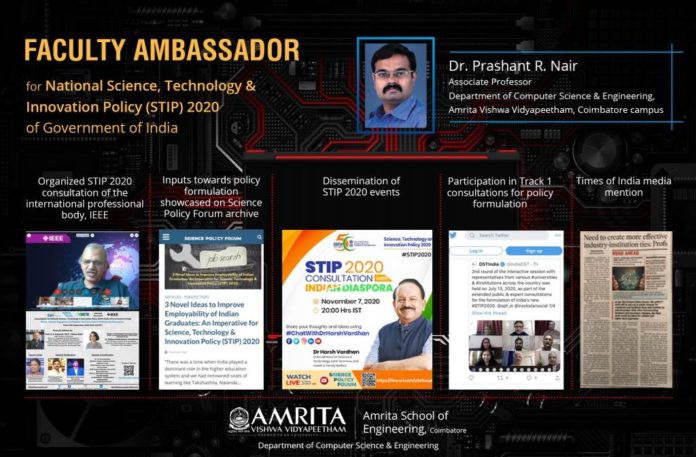 Dr. Prashant R. Nair, Associate Professor, Department of Computer Science & Engineering, Amrita Vishwa Vidyapeetham (University), Coimbatore campus in South India has rendered service as a faculty ambassador for the upcoming National Science, Technology & Innovation Policy (STIP) 2020 of the Government of India.
In this capacity, he has organized a STIP 2020 consultation event of the international professional body, IEEE as also publicized various STIP2020 events in the university & professional circles.
He has also contributed inputs towards policy formulation in STIP 2020 track 1 consultation of the secretariat which functions under the aegis of the Department of Science Technology (DST) and Office of Principal Scientific Advisor (PSA) to the Government of India.