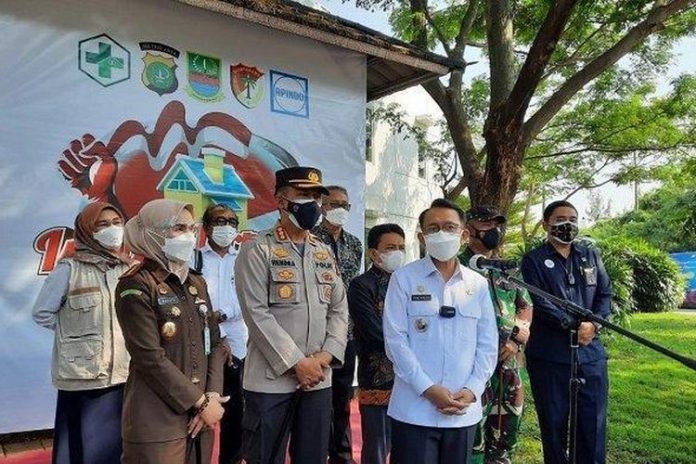 In order to help overcome the Covid-19 pandemic, President University is supporting the Bekasi Berantas Pandemi (Berani) program organized by the Bekasi Regency Government, West Java.
Under the program, PresUniv converted one of its dormitory units located in New Beverly Hills (NBH) in the Jababeka industrial estate, Cikarang, Bekasi, into a Central Isolation and Covid-19 Vaccination House. This Isolation House is part of the Berani program held by the Bekasi Regency Government.
The use of the Isolation House was inaugurated by the Regent of Bekasi, Dr. H. Dani Ramdan, MT. The event was held under strict health protocols.
In his remarks, Regent Dani Ramdan hoped that other industrial areas would imitate the steps taken by the Jababeka industrial estate. He said, "I hope that all parties participate in the success of the Berani movement so that Bekasi Regency can quickly rise and recover from the Covid-19 pandemic."
Said Prof. Dr Jony Haryanto, Rector of PresUniv, "We are concerned about the increasing number of cases of the Covid-19 pandemic, which has taken many lives. Under such conditions, universities can no longer be an ivory tower but must work hand in hand, together with the government and all parties, to ease the burden on society."