By Dr Jorge Haddock Acevedo • President, University of Puerto Rico
"Learning and innovation go hand in hand. The arrogance of success is to think that what we did yesterday will be sufficient for tomorrow." William Pollard
Innovation, by definition, is the action or process of innovating. Innovation comprises a component of novelty. But from where does innovation come? What is the catalyst of innovation? Is innovation a direct result of a necessity, a problem, a specific circumstance, of curiosity, or just the result of research reinforced with knowledge? Understanding the source of innovation could make a dramatic difference between believing that innovation currently, particularly in Puerto Rico, is just a trend, or an opportunity to develop into something much bigger and sustainable. One thing is clear, learning from research, or from a devastating natural disaster such as Hurricane Maria, are reasons for innovation, but how we manage what we learn from the results of those, so-called, catalysts and how do we develop it beyond a mere trend, is the responsibility of the education system. As stated by Pollard, learning and innovation go hand in hand.
Education systems in any location should ask how innovation moves from a trend to a default operating system of its citizens; better still, how universities and schools, as key players in an education system, make innovation as pervasive as literacy. Changing curricula to be more updated with basic knowledge on innovation, and including courses to promote a culture of curiosity, are essential to achieving this goal. Further, academic institutions need to be proactive in the creation of spaces directed towards the development of inventions and intellectual property. Therefore, our students and faculty will be encouraged to be creative and explore new opportunities.
According to Professor Clayton M. Christensen, of Harvard Business School, there are three types of innovating: empowering innovation, sustaining innovation and efficiency innovation. Empowering innovation is frequently defined as transforming expensive products into affordable ones. However, empowering innovation is not limited to transforming expensive products. In order to promote empowering innovation we need to empower people.
Educational systems play a huge role in the process of empowering students and faculty, and consequently a society. This is achieved first by establishing clear and agile policies. No person will be able, or will even want, to create or share an idea if assistance to promote inventions is lacking. Universities need to develop policies that empower students and professors to collaborate, protect and commercialise intellectual property.
Sustaining innovation is intended to improve existing products. Therefore, it is not necessarily focused on creating new markets but instead on developing existing ones with better value and opportunities. Christensen defines sustaining innovation as follows: "A sustaining innovation targets demanding, high-end customers with better performance than what was previously available. Some sustaining innovations are the incremental, year-by-year, improvements that all good companies grind out. Other sustaining innovations are breakthrough, leapfrog-beyond-the-competition products."
Last, but not least, is efficiency innovation, which reduces the cost of making or simplifies the delivery of a product. Due to the nature of this type of innovation efficiency innovations have tended to be related to reducing the number of available jobs while at the same time increasing free cash flow.
By understanding these concepts and using them, not as a trend but as a mindset, we could create a higher education system with a robust innovation ecosystem, establish platforms for innovation and eventually create a society that is open for business.
In order to provide sustaining innovations at a higher education institution, the first step is to recognise available assets and capitalise on them. In the case of the University of Puerto Rico (UPR), which comprises 11 campuses, giving multiple advantages due to their proximity, faculty credentials and expertise, state of the art laboratories and equipment available; meaning that UPR can count with multiple assets, with diverse focuses, and opportunities for growth.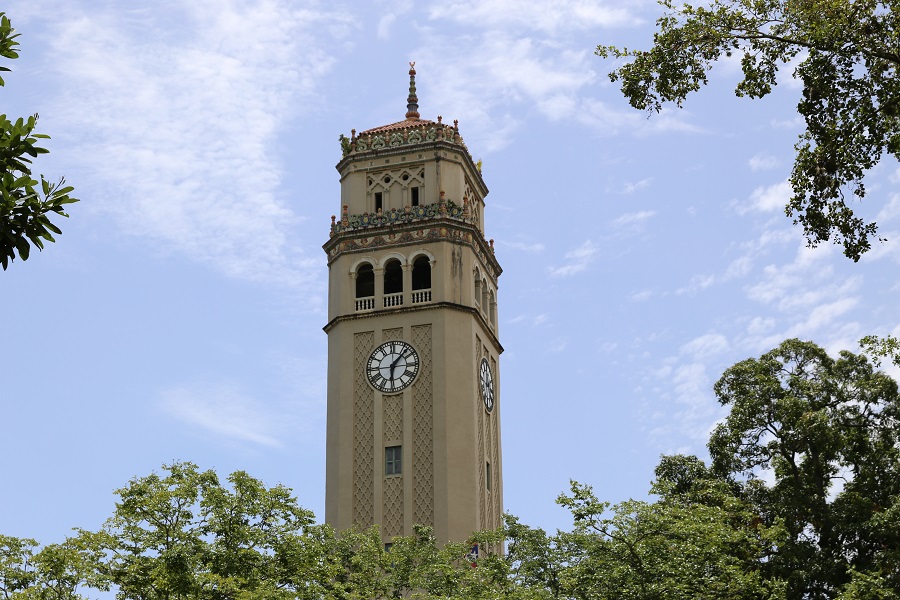 Historically, UPR has educated the majority of Puerto Rico's professionals and it is recognised as an important pipeline of global talent. UPR confers approximately 9,000 degrees yearly. Of the approximately 35,000 high school students who take the Puerto Rico College Entrance Examination, 60% apply for admission to UPR. The university currently has approximately 57,000 students enrolled, system-wide. One in every three university students on the Island of Puerto Rico pursues studies at UPR and one in five university degrees is conferred by UPR (2016-2017). At present, UPR offers degrees in the arts, sciences, business, engineering, health fields, and technology, including 34 doctor of philosophy and professional doctorates, 119 master's degrees, 15 graduate certificates, 239 baccalaureates, and 38 associate degrees, many of which are unique on the Island.
Continuous learning of our students while exploring innovation is part of UPR's mission. Eventually all our assets will be linked and shared with other academic institutions and industries, preferably companies in Puerto Rico, whereby the contribution is directed to provide opportunities for local prosperity.
Dr Jorge Haddock Acevedo is the twentieth president of University of Puerto Rico. He earned his BS in Civil Engineering from the University of Puerto Rico at Mayaguez Campus, MS in Management Engineering from Rensselaer Polytechnic Institute, and his PhD in Industrial Engineering from Purdue University. His academic life began at Rensselaer where he was professor of engineering and later associate dean of the Lally School of Management and Technology. He then became dean of the Robins School of Business at the University of Richmond completing a US$18 million development campaign. The School of Management at George Mason followed where he led the transformation into one of the nation's most rapidly advancing business schools. Most recently he served as dean and professor in the College of Management at the University of Massachusetts in Boston leading an ambitious strategic plan. Dr Haddock Acevedo's teaching interests include operations research, production planning and information technology. He has authored and coauthored more than a hundred publications and books. His primary research involves the design and implementation of effective information technology, production and service systems. He is a co-inventor of the patent for the Method of System for Providing Credit Support to Parties Associated with Derivative and Other Financial Transactions.