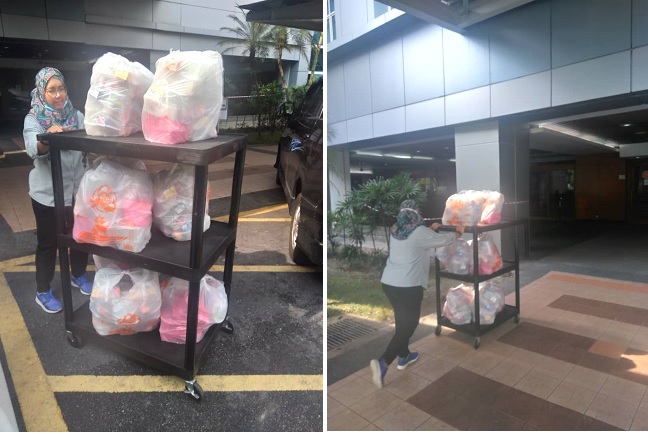 Earlier this year, on May 4th, 2020, the Centre for Electronic Engineering Studies (CEES), Universiti Teknologi MARA (UiTM) on behalf of the Faculty of Electrical Engineering (FEE) had an opportunity to collaborate with CJM Resources, a food and beverage operator to provide 70 packs iftar food for front liners in Hospital Serdang, a Malaysian Government Hospital.
RM1090 was collected by FEE staff and had been given to CJM Resources to prepare and to distribute the food on behalf of FEE. This program also supported the Food and beverages business which was badly impacted due to the movement control order (MCO) to fight the COVID-19 pandemic.
FEE thanked all the contributors for supporting the front liners to perform their job better and helping to make a positive difference. FEE is committed to continuing to support and encourage CEES continuous commitment to reach the goal on this event.