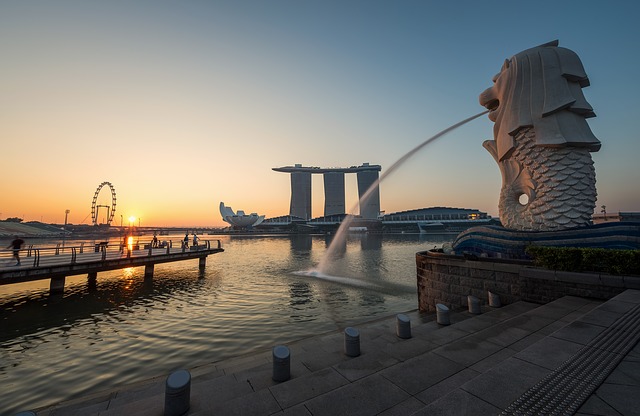 Bertil Andersson first joined the Nanyang Technological University (NTU) as provost in 2007 and later became president in 2011; Andersson will be leaving his post in January 2018. During his tenure at NTU, he made drastic transformation in the research and higher education landscape and advanced Singapore's research universities in global rankings.
Investment in the knowledge society has always been important for a small nation like Singapore. Before the year 2000, research was not very developed in Singapore, but today the nation has two top universities (National University of Singapore (NUS) and NTU), and it has A*STAR (Agency for Science, Technology and Research) as a research institute.
Singapore has visioned a 'smart nation', and institutional research is responsible for furthering that vision. Research funding has played a significant role in the higher education landscape of Singapore. It helped advance NTU to become the other top-ranked institution beside NUS.
In 2007, NTU was essentially a teaching university, educating manpower for Singapore in business and engineering. Therefore, Andersson joined NTU as provost and was tasked to establish research in order for the university to tap onto the research funding from the government. NTU then was an engineering university. However, it has now flourished into a more all-inclusive university.
For a start, Andersson vastly transformed the faculty by recruiting top professors from across the world, and terminating many professors' positions. Then he moved on to expand the school by building life sciences, physics and chemistry, and later on the medical school together with Imperial College. Andersson also brought forth the medical education and research. As a result, NTU is now ranked #2 in the world in materials science, and #3 in the world for chemistry. The institution's electrical engineering is also ranked top 10 globally; top 20 worldwide for computer science.
Singapore is bent on staying ahead of the big dragons like Japan, South Korea and China, and is well aware that to do so, the nation will have to be very fixated on quality. Singapore has been taking a top notch approach through the implementation of best international practice, coupled with the advantage of having English as its working language, the nation has therefore been witnessing a manpower increment. Event though Singapore is a small nation, it has the world as a recruitment base.
Research is currently the tremendous success story of Singapore, even though innovation has yet to achieve the same level of success. Research has to come before innovation, and the country has high ambitions to do that.
At present, the higher education environment is witnessing a shift as we witness Europe recognising the rise of Asia. However, it goes beyond that, it is a reshuffling of Asia. Higher education institutions in Japan have been witnessing a fall, while China has escalated significantly in quantitative terms; followed by Singapore, Hong Kong and Korea. Taiwan may have declined as well.
Today, the top Asian universities such as NUS, NTU, HKU (Hong Kong University), Peking University, Tsinghua University are comparable to that of the top European institutions. However, the west has yet to acknowledge that they are under threat. Western universities and western countries are still in a  little denial over the ongoing changes.
Source: University World News