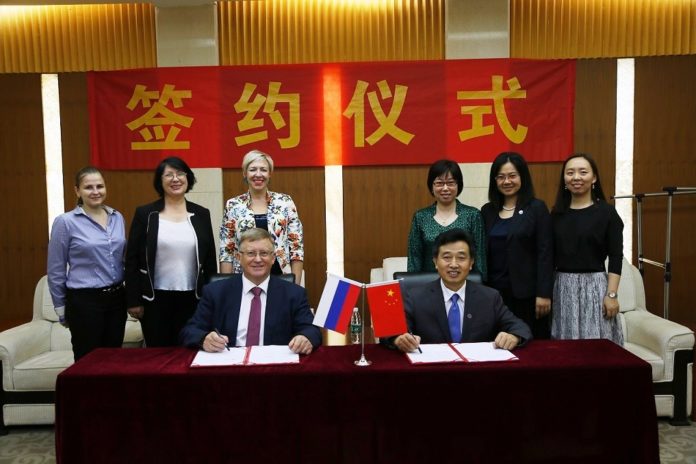 On September 19, delegates from South Ural State University including Rector Alexander Shestakov signed an agreement on the opening of the Pushkin Institute at Tianjin Foreign Studies University.
The Pushkin Institute centres open in China as part of the official program by the Ministry of Education and Science of the Russian Federation. The purpose of the program is to promote the Russian language, culture, and education in China.
The Institute will focus on training courses for teachers of the Russian language and those teaching other subjects in Russian. The Pushkin Institute will also organise online language competitions for universities and phonetics courses.
During their meeting, Rector of South Ural State University and Rector of Tianjin Foreign Studies University agreed on launching joint postgraduate degree programs in the field of linguistics and international communications.
Vice-Rector for International Relations of South Ural State University and Director of the Institute of European Languages and Culture of Tianjin Foreign Studies University gave welcome speeches during the official opening ceremony. Among the guests were representatives of both universities and specialists from the Pushkin Institute of South Ural State University.
South Ural State University is among the leading Russian universities that offers first-class facilities for research and education. The University collaborates with over 100 higher education institutions, transnational corporations, and largest manufacturing companies from 35 countries.
Source: South Ural State University