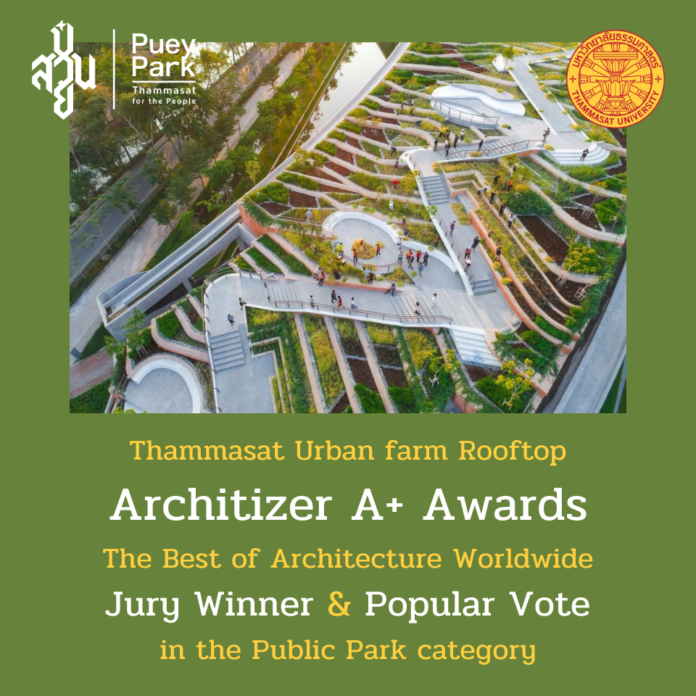 The rooftop organic garden of the 100-year Puey Park, Thammasat University, Rangsit Campus (Thammasat University Urban Rooftop Farm) has won the award for Architecture Architizer A + Awards 2020, Jury Winner Award, Popular Choice Winners in the Landscape & Planning-Public Park category, and has been named as the "Project of the Year".
The garden is the design of Khun Kachakorn Worakom of Landprocess, a roof garden designer, and the Ashram Arts Institute.
The 100-year Puey Learning Park Building was built on the 100th commemoration of Professor Puey Ungphakorn in 2016.  The rooftop of the building was designed to be an organic vegetable garden and a sky park which is the largest in Asia and the second largest in the world.
The park will also provide a space to relax and organize various outdoor activities – a continuation of the original ideas of Professor Puey who focused on the importance in education, art, and culture, as well as creating a learning environment with sustainable green spaces. The design of the 100-year Puey Learning Park was as per the master plan provided by the Faculty of Architecture and Planning, Thammasat University.