The effects and interactions of technological disruption, globalisation and climate change, among other forces, are continually upending our expectations of the economic and social future we will face. By the time the young people of today grow up, many long-established industries and career paths will have almost certainly disappeared.
In response to the most pressing questions of our times, Lingnan University, International Academic Forum (IAFOR), and Asia Pacific Higher Education Research Partnership (APHERP) co-hosted the Conference for Higher Education Research (CHER) 2019 with the theme Uncertain Futures: Repurposing Higher Education at Lingnan on November 8-10. Alongside CHER, the Asian Conference on the Liberal Arts (ACLA) was also held with a related focus on Uncertain Futures: The Role of Liberal Arts Education. Around 120 speakers and over 80 postgraduate students, from approximately 30 countries and regions, were in attendance.
In his welcoming address, Professor Ka-ho Mok, Lingnan University's Vice-President and Lam Man Tsan Chair Professor of Comparative Policy, set out the event goals. "We will reflect on how formal education and liberal arts education can be redesigned to prepare our populations for life in societies that are moving very quickly towards uncertain futures."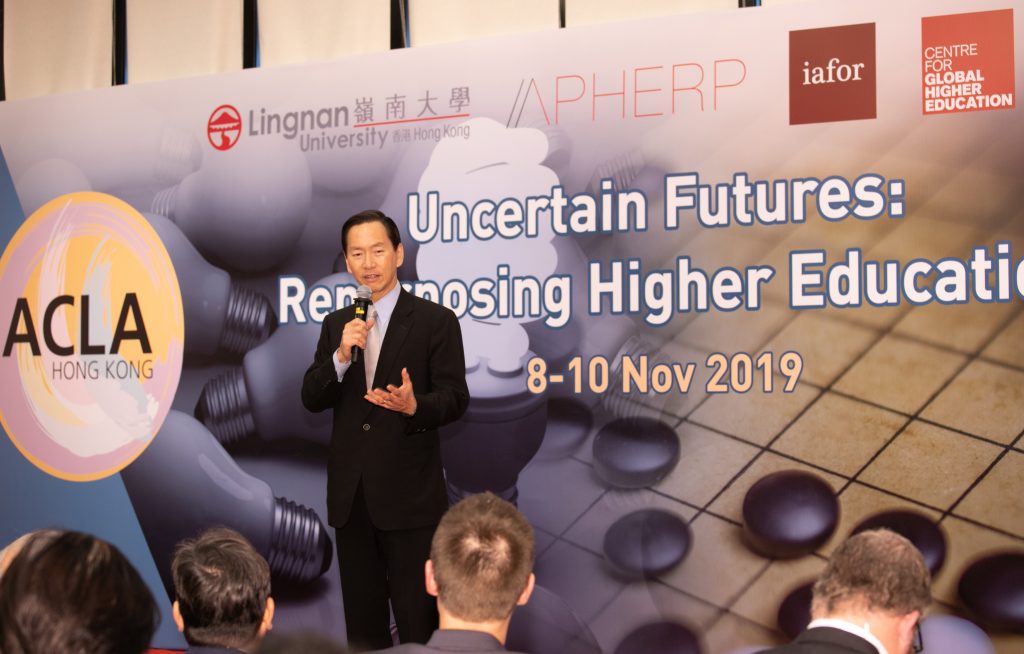 Bernard Charnwut Chan, convenor of Hong Kong's Executive Council, a Hong Kong Deputy to the National People's Congress of China, and an erstwhile Chairman of the Council of Lingnan University, delivered the opening remarks. Mr Chan highlighted the timeliness of the conferences, not only because the technological disruption was making the employment outlook less certain, but also societies across the globe have recently been experiencing division, unrest, and political uncertainty. "It is important to train leaders, who can deal with challenges and changes," he said, adding that a liberal arts education is an ideal vehicle for this type of training.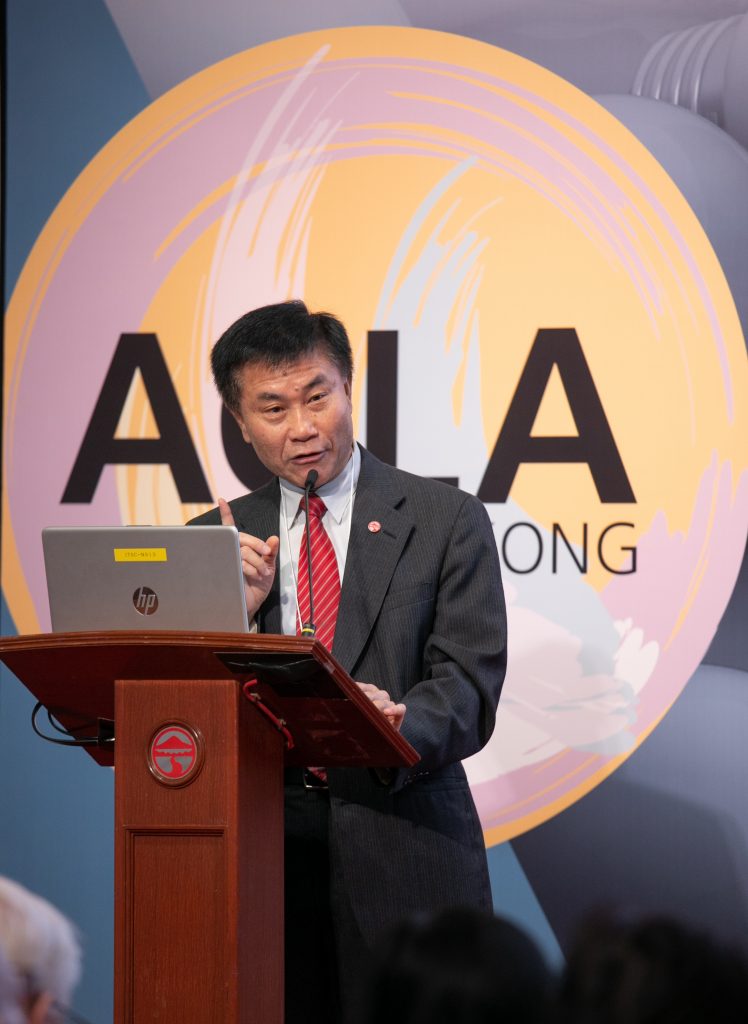 The first day of the conferences featured five keynote speeches from distinguished academics. Professor Leonard Cheng, President of Lingnan University, discussed the development and value of China's "boya" education and its similarities and differences to liberal arts education in the West. He went on to propose that these approaches would have the greatest positive impact if integrated further with professional and technical training through a combination of undergraduate and postgraduate programmes.
Professor Simon Marginson of the University of Oxford, described the increasing prominence of China's universities and scientific research, and how academic freedom and collaboration was under threat, globally, from the new 'cold war' between the US and China. Professor Francis Green of University College London, described the growing mismatch between graduate numbers and job opportunities. While two American academics – Professor Adam Nelson, from the University of Wisconsin-Madison, and the East-West Center's Professor Deane Neubauer – discussed, respectively, the repurposing of American higher education between 1945 and 1965, and the effects of political, cultural, demographic and climatic changes on higher education.
The keynote speeches and following conversations advanced critical insights into the opportunities awaiting educational institutions and other key stakeholders to address the numerous inevitable socio-economic and environmental challenges facing the world.