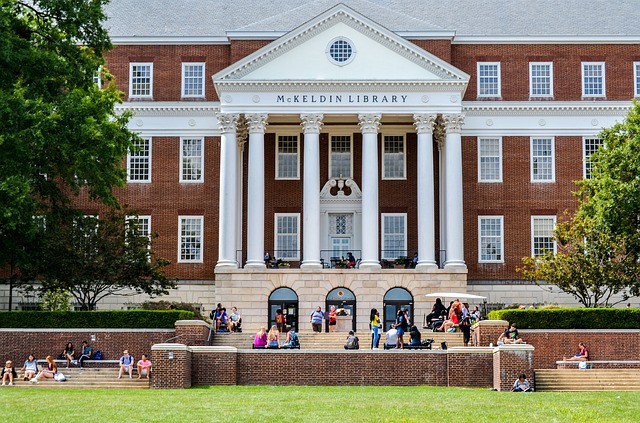 Rankings and internalisation have always been a long-debated topic. Hence, in this article we are going to look at two sides of the discussion:
Discussion 1
Rankings, particularly world university rankings, play a fundamental role in the global competitiveness among universities. In addition, the international indicators for rankings have a significant influence in determining the international standing of tertiary institutions.
However, it has been argued that the relationship between the two topics is controversial because the ranking indicators affect universities' and governments' internationalisation approach and the method in which it is measured.
The following indicators are used as a measurement for rankings: number of international students, staff and co-authored publications. However, these indicators are said to lack clarity and commonly accepted definitions. In addition, they are merely quantitative. Therefore, if internationalisation is viewed as a means to improve the quality of education, research and service, these indicators will have an adverse impact on the expected outcome.
Universities and governments that aim to retain and/or improve their rankings will concentrate in creating internationalisation policy that meets the requirements of the ranking indicators; rather than focusing on more critical issues and developing a more permanent approach by internationalising the curriculum and teaching and learning, investing in joint research projects and focusing on the global dimension of social responsibility at universities.
Discussion 2
On the contrary, the ranking system, particularly for universities in emerging economies like India, play a crucial role in encouraging them to improve their quality of higher education, which in turn helps in enhancing the nation's economy and society as a whole.
Emerging economies are increasingly utilising rankings as an essential strategic and promotional tool to attract and retain students, staff, research fundings as well as to improve their reputation. Particularly in India, this system allows existing ranked institutions and potential entrants to benchmark themselves against the leading global universities, determine their strengths and weakness, areas for opportunity, and realise their aspirations.
Rankings allow universities from developing nations to learn from the best, helping them to resolve the challenges of providing wider access to education while boosting quality and accountability to meet the demands of their key stakeholders – students.
According to a recent survey carried out by QS on What Matters to International Students: Focus on India, students in India are similar to those across the world, "typically perceive rankings as closely correlated to institutional reputation, which they view in turn as a key factor in optimising their future career opportunities".
In addition, not only can the Indian government use global rankings as a critical leverage tool, tying funding and regulations to rankings achievement; it can also be used to rectify its education system via research performance. Currently, India's education system are critically in need of highly cited research, quality outputs and broader ecosystem of research and innovation, joining business and university. Therefore, if rankings can be used as a leveraging tool for the boosting of shared knowledge and information flow through joint partnerships, then it can benefit both India's higher education system and vast economy.
Rankings can also be used to enhance India's higher education system through employer reputation, which is reflected only in the QS rankings. A range of employers' studies has illustrated that Indian graduates lack fundamental skills and employability characteristics. Hence, having a higher education system that places greater focus to ongoing labour market changes, both in India and beyond, including placing emphasis on innovation, creativity, teamwork and problem solving beyond traditional academia, would encourage greater employability.
Editor's Opinion:
Although ranking has its flaws, it is still a driving force for universities across the world to constantly maintain and/improve their quality of education so as to remain globally competitive. By doing so, it helps with their student enrollment rate as students can be assured to be imparted with relevant quality skills and knowledge demanded by the labor market; thereby enhancing their employment opportunities.
In addition, the ranking system serves as a reminder for universities to constantly keep up with the rising knowledge economy and fast-changing environment by improving their curriculum and working with industry partners to remain relevant with the ongoing changes brought about by technological advancements and industrial revolution.
The opinions expressed above are those of the editor and not necessarily those of QS Asia.
Source:
Do you think rankings help in the internationalisation of universities?
Participate in QS in Conversation 2018 seminar from 7-9 February 2018 in London, UK, and join higher education professionals in the discussion on "University Rankings and International Migrant Scholars".