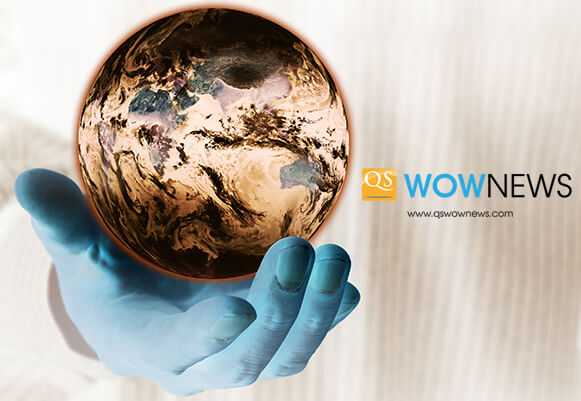 As we bid farewell to 2018 and kickstart 2019, QS WOWNEWS shares the 10 most-read articles over the past year across the world. To all our readers, thank you for your amazing support and the continuous sharing of your universities' achievements on our portal!
The top 10 stories of 2018 
QS World University Rankings 2019 is out! Check the full results.
Massachusetts Institute of Technology (MIT) topped the list for the seventh consecutive year as the United States of America continues to dominate the world chart. However, there has also been an observed significant improvement in rankings by Asian universities.
Malaysia Higher Education 4.0: An initiative for Fourth Industrial Revolution
This news story garnered one of the highest search in Google as the higher education ministry of Malaysia set forth its new initiatives to meet the needs of Industry 4.0.
The lack of women's education in the Middle East
This story gathered many views from our readers throughout the year with rapid ongoing discussions about women in the Middle East attaining higher illiteracy rates in comparison to the rest of the world.
Importance of higher education for today's economy
Project 5-100 contributed this great article on the roles of higher education in sustainable economic and social development and it was one of the most popular articles in QS WOWNEWS.
NUS is back on top as Asia's No. 1 university
After being unseated at the top spot for a year, the National University of Singapore is back as Asia's top university at number 11.
QS World University Rankings by Subject 2018
Being one of the most popular headlines, QS World University Rankings by Subject showcases some of the best global universities for 48 different subjects. Many universities place emphasis on this category as well because subject rankings have demonstrated to be an important guide for students who are in the midst of making university choices.
Be Inspired! All about Stephen Hawking, Scientist/Physicist
Coincidentally, due to Stephen Hawking's passing just days after we published this story, it became one of the most read articles throughout the year. This interesting article is all about Hawking's life in a short summary.
Universiti Malaysia Pahang: First Technical University in Malaysia to Achieve 5-Star QS Rating
UMP contributed this article and it has been selected due to its immense popularity. It is one of the most shared stories of the year on social media.
University 4.0: Meeting the demands of Fourth Industrial Revolution
Another article on the 4th Industrial Revolution made it to the top of the list. This article particularly focuses on how the higher education sector are facing challenges in preparing students for the fourth industrial revolution.
Internationalisation is a global trend of higher education
Another article by Project 5-100 made it to the top 10 headlines of 2018. The article focuses on the global competition for talents, spread of academic mobility, international research collaborations and others.