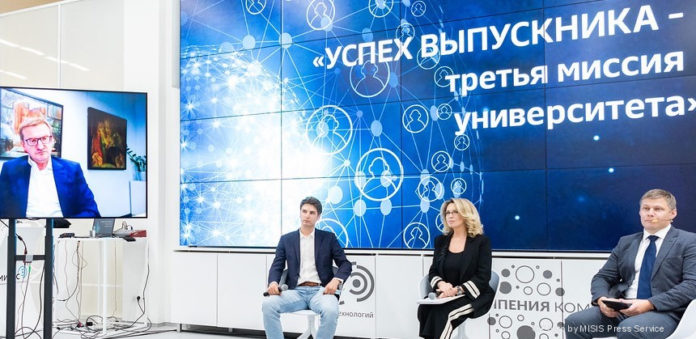 Analytical Center "Expert" presented the first ranking of Russian universities of the new economy. It is based on research supported by the Ministry of Science and Higher Education of Russia. The ranking evaluates the degree of companies' satisfaction with the quality of training young specialists in four high-tech areas – information technology, chemical and biological sciences and technologies, energy, mechanical engineering and industry.
The professional areas covered by the study are relevant in the labor market today and will be in demand in the near future. The overall ranking combined the responses of respondents in four areas and took into account the opinion of employers on the recruitment of other specialists.
The universities participating in Project 5-100 formed the basis of the published part of the overall ranking. Fourteen participants of Project 5-100 took places in the top 20, of which seven universities entered the top ten: National Research University Higher School of Economics, ITMO University, National Research Nuclear University MEPhI, National Research Technological University MISIS, Ural Federal University, Novosibirsk National Research State University and National Research Tomsk Polytechnic University.
National Research University Higher School of Economics took 1-3 place along with Moscow State University. Lomonosov and St. Petersburg State University. At the same time, NRNU MEPhI was recognized as the best university in the field of IT, in the energy sector – NUST MISIS, in the field and industry – NUST MISIS, which shared the leadership with MSTU named after Bauman.
"The study focuses on the quality of training specialists for high-tech industries, where trends change very quickly and the requirements for employees differ from traditional ones. For example, in IT companies they look primarily at the professional skills of graduates and attach less importance to the experience of working in the industry," commented the research of the TPU Acting Rector Andrey Yakovlev.
"To meet the needs of such employers, TPU is in close communication with them. We attract specialists from companies to work with students, together we create educational programs, develop systems of internships, internships, and mentoring. We pay special attention to the formation of soft skills and entrepreneurial skills."
"Conducting regular career promotions is one of the ways to maintain constant contact between students and universities and employers. Thanks to the Career Time project, we have received a snapshot of the competencies most in demand in employment, which, together with the published rating, will help to train students according to the most pressing demands of the labor market," commented Viktor Koksharov, Rector of UrFU.  
Analytical Center "Expert" surveyed 500 employing companies in 74 regions of the country in the fall of 2020. More than 90% of the surveyed companies represent medium and large businesses. The project was implemented as part of the all-Russian campaign "Career Time" with the support of the Ural Federal University, the Russia – Country of Opportunities platform, the Presidential Grants Fund, and the Higher School of Economics of St. Petersburg.