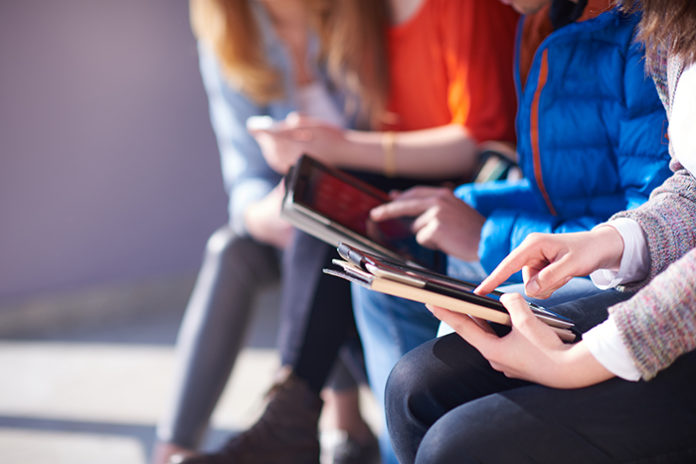 For the past 15 years, countries in the Gulf region have embraced the higher education system of the West and witnessed a shift in student mobility patterns. There is a growing number of international students opting to pursue higher education within the region.
Recent events in the United States (U.S.) have dampened student confidence and led to a decline in the nation's overall share of the international student market in recent years. The January 27 order which restrains citizens of Iran, Iraq, Libya, Somalia, Sudan, Syria and Yemen from entering the U.S. has led commentators to forecast the possibility of a "domino effect". This can result in a decrease in higher education enrollment among students from the Arab region and beyond.
Even prior to the travel ban, however, there has been an observed shift in student mobility patterns in and from the region, especially with the rise of intraregional academic mobility. This article serves to provide a brief overview of student mobility trends in five countries that are notably dynamic in terms of international student mobility: Egypt, Iran, Kuwait, Qatar, Saudi Arabia and the United Arab Emirates (UAE).
For the past 15 years, countries in the Gulf region have embraced the higher education system of the West and witnessed a shift in student mobility patterns. There is a growing number of international students opting to pursue higher education within the region; thereby illustrating a significant change and positive move by authorities to create tertiary institutions that cater to these students.
Egypt: Rising ambitions as a regional destination
Egypt is a regional education destination and is actively investing resources to advance itself into a regional hub for higher education. The nation is currently home to a number of regionally ranking institutions and hosts up to 47,815 international students, according to recent data from UNESCO's Institute of Statistics (UIS).
Although Egypt sends a significant number of students abroad, relatively few opt for the U.S. Out of the 25,000 global mobile Egyptian students, some 9,260 chose to enroll in institutions in the United Arab Emirates (UAE) and Saudi Arabia, which is more than three times of those enrolled in institutions of the U.S.
Iran: Growing Outbound Numbers
In 2016, the abolishment of international nuclear sanctions led to widespread speculation that Iran would once again become a leader in international student mobility, and the United States has been foreseen to be one of the major beneficiaries of that outbound traffic.
Iranian international student mobility is increasing and their top five destinations are, in descending order, the United States, Turkey, Canada, Italy and Germany. However, that order will likely change due to the January 2017 executive order on immigration. Many of those who have opted to study in the U.S. will now have to find alternatives.
Kuwait: Lack of Capacity at Home = Increased Student Mobility
Kuwait is one of the leading nations for outbound student mobility to the U.S. in 2015/16 with a year over year growth rate at 8.2 percent. This phenomenon can be partly attributed to government-funded scholarship programmes designed to relieve pressure on the nation's own higher education sector. As of now, more than 33,000 Kuwaitis are estimated to be studying abroad.
However, according to the UIS data, the nation has also been sending a significant number of students to Jordan, Egypt and the UAE – all of which are positioning themselves as regional tertiary education hubs, especially for students near the region. Therefore, the stable expansion of Kuwaiti students in U.S. institutions cannot be taken for granted given the country's oil-dependent economy and recent instability in the oil market, and U.S. policies that have led in a drop in student interest.
Saudi Arabia: A Growing Education Destination; Slowing Outbound Rates
Saudi Arabia has recently emerged as a top regional hub for higher education and demonstrated substantial capacity to attract the interest of Middle Eastern students. The most recent UIS data revealed that the Kingdom is hosting approximately 73,077 international students who are mostly from Yemen, Syria, Egypt, Palestine and Pakistan. It has also begun to attract a significant number of students from Africa.
The reasons behind its regional pull success can be attributed university rankings, an explicit focus on internalisation through partnerships and scholarships and relatively affordable costs. The kingdom's rising status as a regional higher education hub has significant implications to the tertiary institutions in the U.S. This is because it may result in a drop in Saudi students' interest in the U.S. education – a potential hit to the already lowered enrollments in the U.S.
United Arab Emirates: The #3 Destination of Arab Students Abroad
United Arab Emirates (UAE) is a major recipient of international students. It is second only to Saudi Arabia both as a host and generator of international mobile students. According to the most recent UIS data, the nation currently hosts approximately 73,445 students.
The nation's rising status as a higher education destination can be accredited to government policies that favor internationalisation of the sector, substantial government spending and university rankings. With increased investment made towards higher education, UAE has also become an ideal location for institutions worldwide seeking to broaden their global footprints. According to the Observatory of Borderless Education, UAE is currently the second leading country for international branch campuses behind China.
Editor's Opinion:
The United States's January 27 executive order may have played a part in the recent shift in outbound student mobility within the Gulf region. However, the increasing number of students opting to pursue a higher education in countries such as the UAE, Saudi Arabia and Egypt can be largely attributed to the rise in their reputation as regional education hubs and advancement in university rankings.
This observed success can be accredited to the governments' substantial investment towards higher education and efforts to create institutions that attract these students. All these also illustrated the importance of university rankings and its impact on international student mobility.
The opinion expressed above is that of the editor and not necessarily that of QS Asia. 
Source: WENR
Join us at the upcoming QS in conversation seminar held from 7-9 Feb 2018 in London, UK as we address the topic on "University Rankings and International Student Mobility".