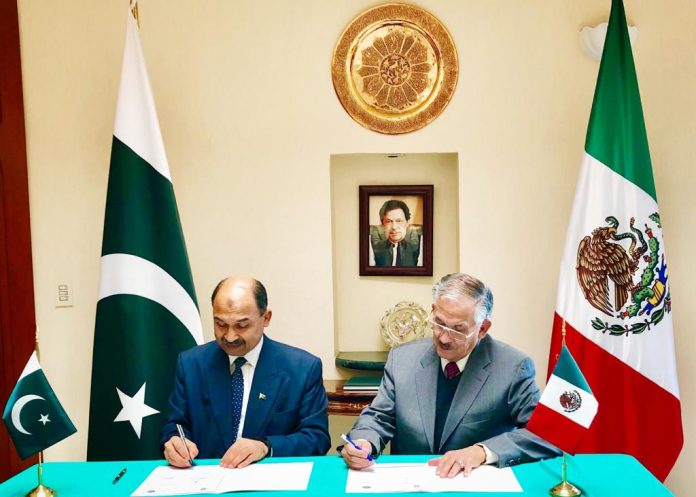 A Memorandum of Understanding (MOU) for Academic Cooperation between Ghulam Khan (GIK) Institute of Engineering Sciences and Technology and National Polytechnic Institute (IPN) was signed at the Embassy of Pakistan Mexico. The MoU has been concluded under the provisions of the Agreement on Scientific and Technical Cooperation between the United Mexican States and Islamic Republic of Pakistan.
Ambassador Tasawar Khan signed the MoU as a Witness of Honour in the presence of Mr. Santiago J. Reyes Herrera, Head of Coordination of Academic Cooperation. Established in 1936, IPN is one of the largest universities in Mexico that was declared the second best university in Mexico in 2018 by QS University Rankings.
The signing of MOU between IPN and GIK Institute is an important step in strengthening of educational cooperation between Pakistan and Mexico.
The Rector, GIK Institute, Jehangir Bashar expressed his appreciation of the efforts of Ambassador Tasawar Khan in facilitating and concluding the MoU.