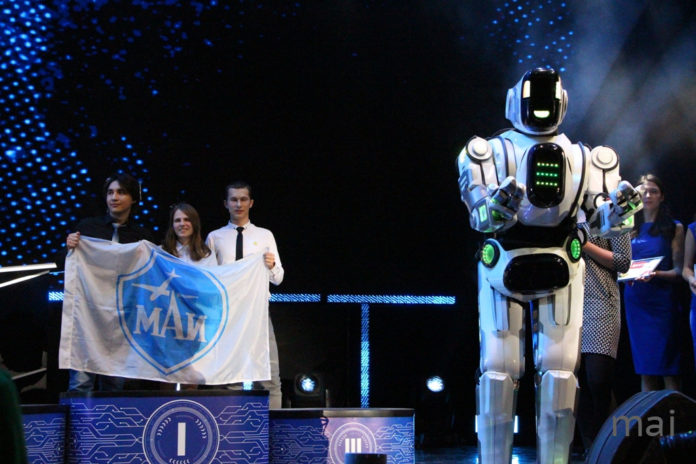 Students of the Moscow Aviation Institute (National Research University) took part in the final competitions of the second National Inter-university WorldSkills Championship "Young Professionals", which took place between November 26-29, 2018 at VDNH, Moscow.
MAI students represented the university in two core competencies: "Space Systems Engineering" and "Exploitation of Unmanned Aerial Vehicle".
According to the results of the competition, MAI was declared the winner in both competencies. MAI student Mikhail Kolodochka (7О-209С) and his fellow expert Kirill Schukin (Head of the MAI Drone School) won the gold in "Exploitation of Unmanned Aerial Vehicle".
In the competence of "Space Systems Engineering" the first place was taken by MAI team consisting of Konstantin Naumenko (6O-408C), Elena Cherdantseva (6O-403C), Rustam Khamadov (6O-303C) and their fellow expert Sergey Lukyanov (6O-503С).
It should be recalled, that MAI is the winner of the inter-university championship "Young professionals" in these competencies for the second year in a row. Once again confirming that MAI offers one of the best professional training systems in these high-tech areas in the country, which are in demand by companies of the digital economy.
In total, about three thousand students of leading Russian universities from 43 regions of the country that took part in this championship.